Harsh winter chills and office air conditioning can wreak havoc with the skin year round. Cold air has a drying effect that can cause skin to look dull, aged and weak.
So, as we wave goodbye to parched winter skin, we say hello to ESPA's brand new Tri-Active Advanced ProBiome range!
Billed as a 'new approach to age-defying' skincare, this new line of products from the skincare experts at ESPA are designed for ageing skin, to re-plump and revive. The results are said to be as effective as a physical workout... and we all know how much we love that post-workout glow!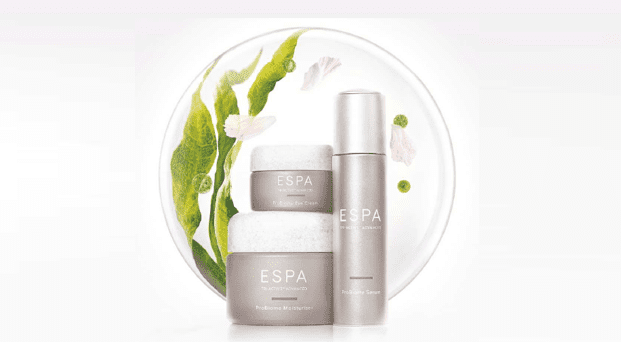 ESPA's Tri-Active approach uses finely tuned formulations to craft the perfect blend of three main types of ingredient to achieve maximum effect for your skin, including plant extracts, marine actives and essential oils.
Plant Extracts
Plant extracts work on the superficial (epidermal) layers of the skin, giving an immediate effect. Ingredients such as Gotu Kola and Cucumber work to instantly cool, calm and lift the skin.
Marine Actives
Marine Actives are ingredients from the sea such as Seaweed, Sea Amber and Irish Moss that work on the deeper layers of the skin to hydrate, tone and re-mineralise.
Essential Oils
Aromatherapy essential oils such as lavender are absorbed through the skin, hair follicles or sweat glands into the body for a calming effect that works within 15 – 20 minutes.
The latest products are available to purchase in your Village Spa, including...
Tri-Active Advanced ProBiome Serum for increasing firmness and elasticity.
ProBiome Moisturiser for softer, younger looking skin.
ProBiome Eye Cream for a bright-eyed, hydrated look. 
Skincare just turned over a fitter new leaf! We're excited to give our faces a little more fitness...