Although the winter chill is definitely in the air, it doesn't seem to be putting the stoppers on our love of the great outdoors. The latest fitness trend making its way into 2017 is inspired by the Scandi way of life.
'Friluftsliv' is about returning to nature. In the same way we all got a little 'hygge' happy last year (faux fur throws and cosy candlelight), this is the outdoor alternative.
Rooted in Norwegian culture, Friluftsliv says the key to our wellbeing is found in a connection to nature. For the Scandinavians, it's a part of every day life, as they get to grips with nature and spend time outdoors all year round.
Outdoor exercise has already been proven to reduce stress, improve self-esteem, increase Vitamin D, provide more energy and fight against a number of health issues. Though a lack of outdoor time also comes with its negative effects.
Seasonal Affective Disorder (SAD), linked to a lack of natural sunlight can cause poor concentration, lethargy and low moods. A lack of Vitamin D doesn't do any favours for your muscle and bone health. Plus, being surrounded by nature allows us to free ourselves from the stress and strains of our busy working schedules (and the magnolia walls of our offices!)

So how can it work for us? Outdoor gyms are becoming increasingly popular as many people are choosing to get their fitness regimes done in the fresh air. Take a look at the brand new outdoor bootcamp at Village Gym Portsmouth. A fitness playground designed for a multitude of outdoor activities, including our functional training rig.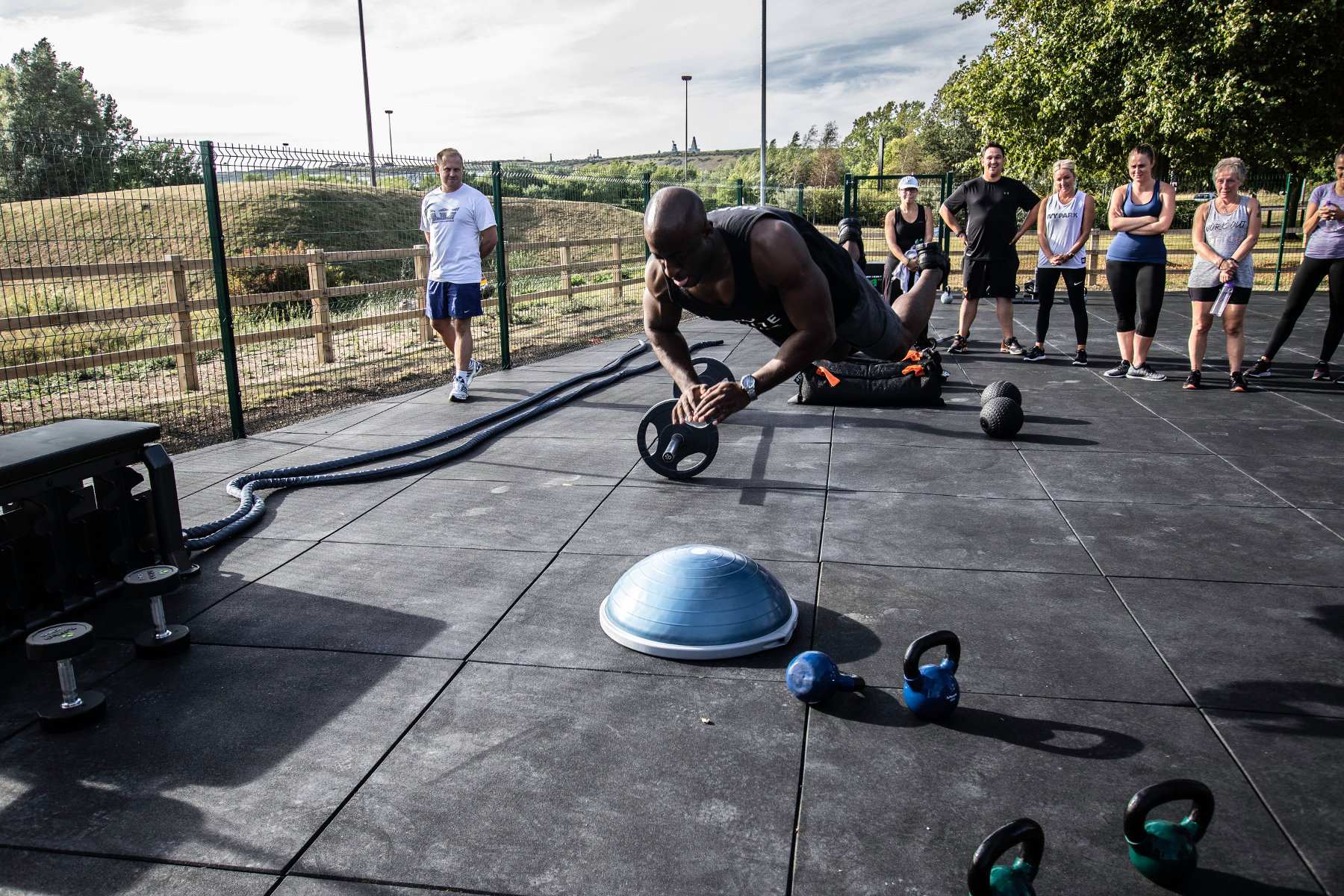 See more on our Instagram page!
As the weather gets a little warmer, we'll be planning many more outdoor fitness sessions such as yoga and member fitness challenges.
If you're keen to get your sweat on outdoors, Scandi-style, our new outdoor space is the perfect place to get started.