Sometimes, pounding the treadmill or whipping out reps just isn't enough to get our fitness kicks. Add an injection of creativity to your workout with the Fitness Roulette!
Spin the wheel, take your challenge and mix up your workout.
Great for a little healthy competition with friends and your fellow gym members, our Fitness Roulette wheel will help you to add a little fun to a dwindling routine, plus target muscle groups you might have missed during your usual gym session!
There's one on the gym floor in every Village club.
Perfect your plank, beat the Body Weight workout or go long distance with a treadmill or row challenge!
Ready?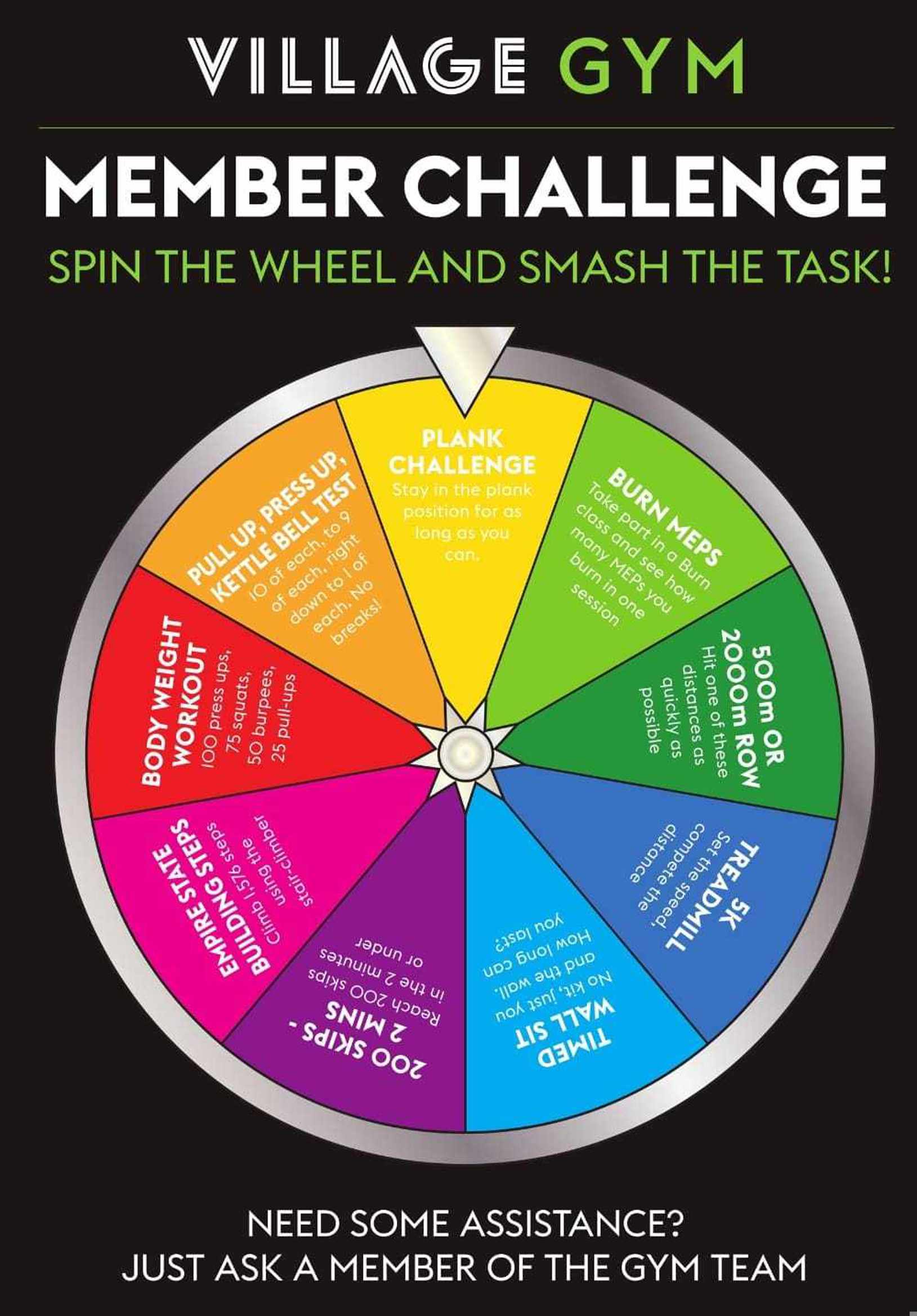 Shake Up Your Workout
Using the Fitness Roulette, you'll benefit from:
Targetting specific muscle groups you may not have covered in your usual routine
Adding a little creativity to your workout if it's getting a little tedious
Involving your gym buddy or a group of friends for a social sweat sesh
Increasing your

MyZone MEPs

for better results and endurance
Enhancing your cardio fitness (try the 2000m row!)
A great warm up session before you head to a group fitness class.
Another visit to the club if you're on our SmartStart programme!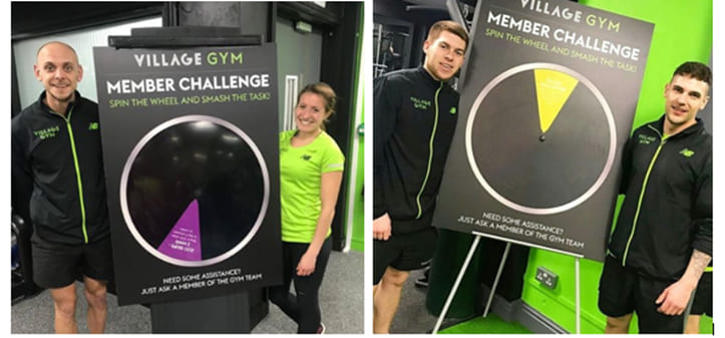 What Our Members Say...
"During my PT session, we spun the wheel four times to add some new challenges to my 1 hour session. A great way to finish my workout."
"I tried the Empire State Building Steps challenge – I'd never used the stepper before. Definitely will use it again!"
"I tried a Burn class that was happening 15 mins after I'd spun the wheel so it was the perfect warm up before my class."
"I have a really weak core so I knew the plank challenge would have been tough but I did last 20 seconds and that's something I'm going to work on every morning when I get out of bed."
"It was great because I tried new machines and exercises I haven't thought to try before and I've since done the wheel challenge with my gym buddy and we both had lots of fun!"
"I think it's a great way to work on different areas of the body that you wouldn't otherwise. In just 10 minutes, you can add a lot more value to your workout."
"I get bored of my usual 5k run and light lifting routine, so this is a fun way to add a bit more variety to my session."
"I love keeping an eye on the MyZone MEPs of other members to push past my personal best... and theirs!"
"Me and my gym buddy intersperse our cardio with quick spins of the wheel for a quick high intensity burn!"