Village Hotels teamed up with England cricket captain, Joe Root to launch a nationwide community volunteering project.
Alongside 30 Yorkshire school children, Joe held a cricket workshop at Village Hotel Club, Leeds South to celebrate the launch of our community volunteering initiative, The Village Green. We've pledged to commit over 30,000 voluntary hours across our 30 hotels and Village gyms, to ensure we do our bit to support local communities. 
Each Village hotel will encourage 10 employees every month to spend a day with a charitable project of their choice. We'll also dedicate one day every month to supporting local sporting groups and events.
This latest initiative is part of a wider Village Green programme which will see us roll out several more programmes in the coming months.
Joe joined in as school children from Morley New Lands Academy tried out different cricket skills at the launch event, hosted in partnership with the Yorkshire Cricket Board, and supported by the CricketKidz Sports Learning Zone.
The workshop allowed our pint-sized guests the chance to try their hand at bowling, batting and fielding, ending with the opportunity to quiz Joe on his successful sporting career.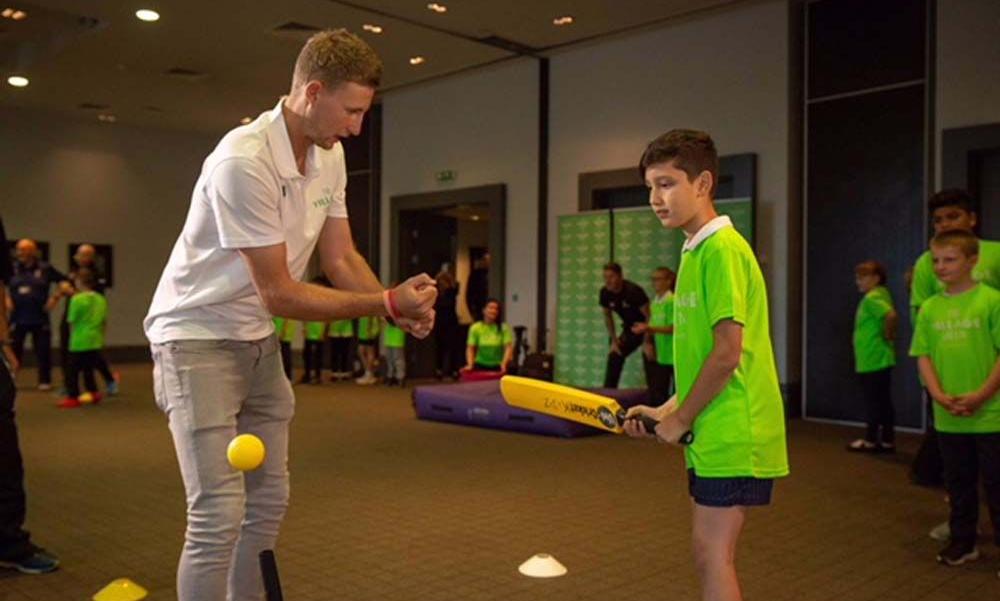 Chairman of Village Hotel Club, Gary Davis, said:
 "To have Joe Root supporting our work in the community is fantastic.
Our Leeds South gym has decided to dedicate time to encouraging youngsters into cricket and our other hotels across the country will take up different causes, with each hotel dedicating 1,000 hours per year to supporting sports groups.
We have called this initiative The Village Green and in the next few months we will be announcing several other programmes that will put us at the heart of local life.
Local community is key to us, we believe in being more than just a place where individuals come to stay, but recognise our role as being a hub for the communities we are in."
Joe Root, who has been an ambassador for Village Hotel Clubs since 2016, said:
"To be able to spend the day inspiring young people into the sport I am passionate about is such a privilege.
I strongly believe that your community is what makes you, so I think it's so important that local businesses get behind what's going on in their area.
For Village Hotels to dedicate this time to encourage young people into sport can make a huge difference to some of these youngsters who might discover a talent they never knew they had."
Gareth Davis, Cricket Development Manager (South Yorkshire), at Yorkshire Cricket Board, said:
"We're delighted to be working with Village Hotel Club and Joe Root on such a wonderful initiative. Now is a great time for cricket in the UK and there is a lot of excitement behind the game at the moment following our recent win. We really want to use this focus on the game to demonstrate that this is a sport for everyone, so that we can get more youngsters involved and see the benefits that it can bring.
We're also heartened to hear that this is a part of a broader programme to support local sport across the country – a great chance to get more kids into sports that they might have never tried before and perhaps an opportunity for us to find the next Joe Root!"