Clara Fields sought the support of our personal training team at Village Gym Blackpool in a quest to add some fuel to her weight loss goals and shake up her humdrum workouts.
With the help of Leisure Operations Manager, and Personal Trainer Emily, Clara lost over four stone and has increased her fitness beyond her expectations.
Clara told us:
"Emily is highly recommended! A patient, versatile and knowledgeable trainer! 
Emily's nutritional advice and exercise plans have helped me lose over 4 stone, and has set me up with a sustainable lifestyle rather than a temporary fix. Emily takes great care in creating plans to suit you, and adapts them as you progress.
Since starting sessions with Emily, we have worked on various programmes including general fitness, running programmes, interval training and weight training, with the results always surpassing my expectations. I am the fittest and strongest I have ever been, and think I have used every bit of equipment in the gym now!"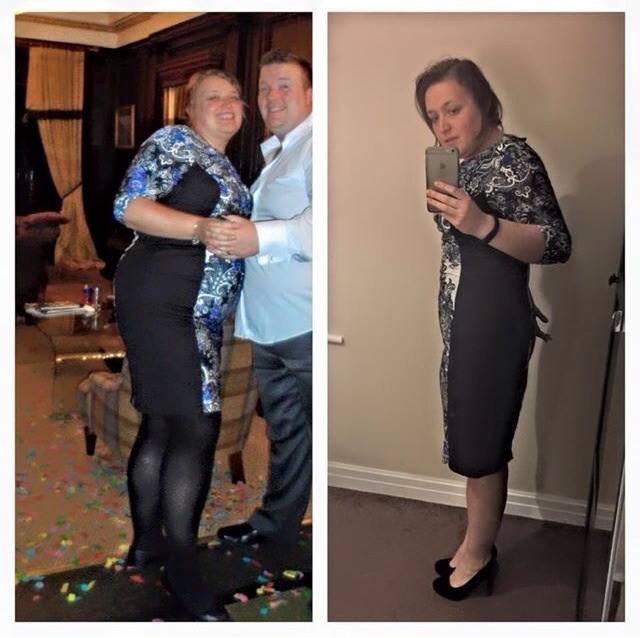 "The results have transformed so many aspects of my life, I couldn't have done it without her!"
Emily has over ten years' experience within the fitness industry, and has been a key member of the Village Gym leisure team for two and a half years.  Specialising in strength & conditioning, weight lifting & weight management, Emily also teaches Les Mills Body Combat, Body Pump, Grit & Spin.
If you're in need of a little support, some fitness motivation or expert advice, speak to our team to arrange a personal training consultation. Let's get started on smashing those fitness goals...
Share Your Story!
Whether you're on your way to smashing a weight loss goal, working towards a sporting event, are getting started on post post-natal fitness or have achieved success in boosting your endurance… we'd love to hear how your Personal Trainer has helped to get you there. Contact us to share your story!