Exercise three times a week in your 50s and 60s and retain your memory scientists say.
As we get older our body (unfortunately) changes, tasks often take longer to complete and we often become more forgetful as our memory can deteriorate. Although it is completely normal as we age to forget things from time to time, many of us ageing Brits worry about losing our memory.
Scientists from The University of Pittsburgh looked at 3,000 adults aged 55 to 85 to discover the correlation between exercise and memory. The study asked participants to carry out aerobic exercises, walking, running, cycling or swimming for a period of 3-4 months.
The study found that exercising three times led to better memory retention, specifically their ability to remember key life events. Though it is important to note that this exercise had to be sustained for a minimum of four months to gain this amazing benefit. There was found to be a more significant improvement in those aged 55-68 rather than those aged 69 to 85 years of age.
Lead author Sarah Adghjayan stated "Exercise is an accessible way older adults can stave off memory declines, benefiting themselves, their caretakers and the healthcare system" So, let's take a look at how you can get in your aerobic exercise fix…

INCORPORATING AEROBIC EXERCISE INTO YOUR LIFE
ON YER BIKE
It's time to dust off that old bike from the shed and hit the streets! As well as being proven to increase your memory cycling is a great way to get out on an adventure and reel in the health benefits. Cycling is a great way to get your heart racing, your lungs pumping and feel the burn as you tone the calves, glutes and quads.
If hitting the streets isn't your thing why not try indoor cycling, commonly known as 'spinning', offers a high-intensity yet low-impact cardio workout, perfect for all fitness levels. Why not try out our group cycling classes range from classic indoor cycling workouts to RPM and Sprint from Les Mills, plus the cutting-edge immersive cycling experience, The Trip.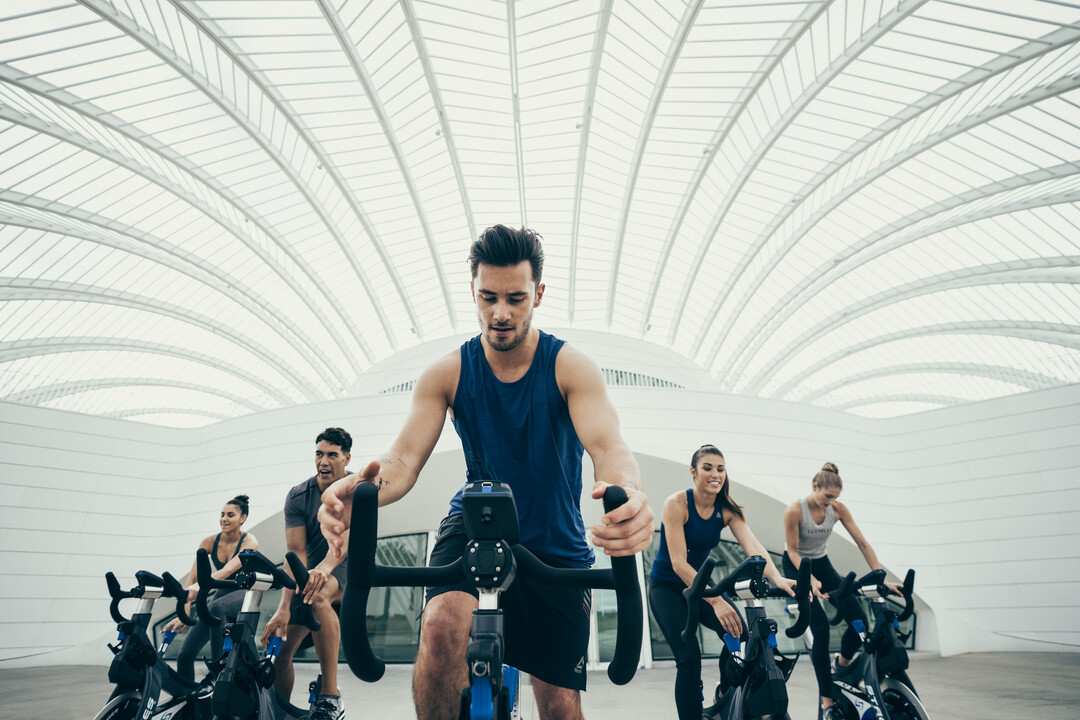 RUN FOREST RUN
Whether you like to hit the streets or tackle the treadmill, running has a whole host of benefits as well as improving your memory. Though hitting the treadmill can have a significantly reduced impact on your legs than hitting the streets due to the concrete surface.
As proven by the study, running can have amazing benefits, aside from boosting your memory, running can help you keep fit, burn fat, lift your mood and keep your heart healthy.
TAKE A PLUNGE
Let's give that memory a boost with a swim session, a low impact exercise that builds strength, tones and is great for your whole body! Swimming is the perfect aerobic exercise to take part in, especially during those cold winter months as you can enjoy the comfort of our indoor heated pools.
With dedicated swim lanes for uninterrupted training and a whirlpool to wind down in after your swim session, what's not to love?!
FITNESS CLASSES
If your someone who needs that added bit of motivation to get them moving or simply someone who likes to workout with others, then aerobic fitness classes will be right up your alley.
Make a splash and tone those muscles with our aqua classes or come on in out the dark, miserable weather and ride in time to the beat of your favourite workout tunes with one of our indoor cycle classes. Or if you fancy getting your groove on why not try out of one of our dance classes, from Sh'bam and Body Pump by Les Mills to Zumba, we've got all the classes you need to dance to your heart's content!