As always we're helping you stay on top of your game by providing you with not only the latest but the best kit out there... and Pulseroll Massage Guns are no different.
Pulseroll provides the latest technology to help improve training recovery, injury rehabilitation, muscle soreness, and general wellbeing using a number of different products. The foam rollers, single ball, and massage gun use the benefits of vibration to help with muscular pain relief, DOMS, increased circulation, and improved mobility.
The Pulseroll Massage Guns work when the vibration creates heat that forces fresh blood into the affected areas, therefore increasing circulation and helping to promote better wellbeing. If you attend physio or get massages then these can help to complement this although we do always recommend speaking to your physio first.
Pro Massage Gun
Trusted by some of the world's biggest athletes and used daily by sports therapists, the Pro Gun delivers the highest levels of percussion massage to help you recover and achieve your personal best. This massage gun will provide you with an effective massage in the comfort of your own home and with three hours battery life, you don't have to worry about your massage being interrupted.
This gun uses rapid strokes to stimulate blood flow to the muscles, it can be used all over your body but is particularly effective on your back and shoulders. The gun comes with six different attachments allowing you to pick the most suitable for you and your recovery. From general full-body muscle massage to a head more suitable for sensitive muscles and painful areas.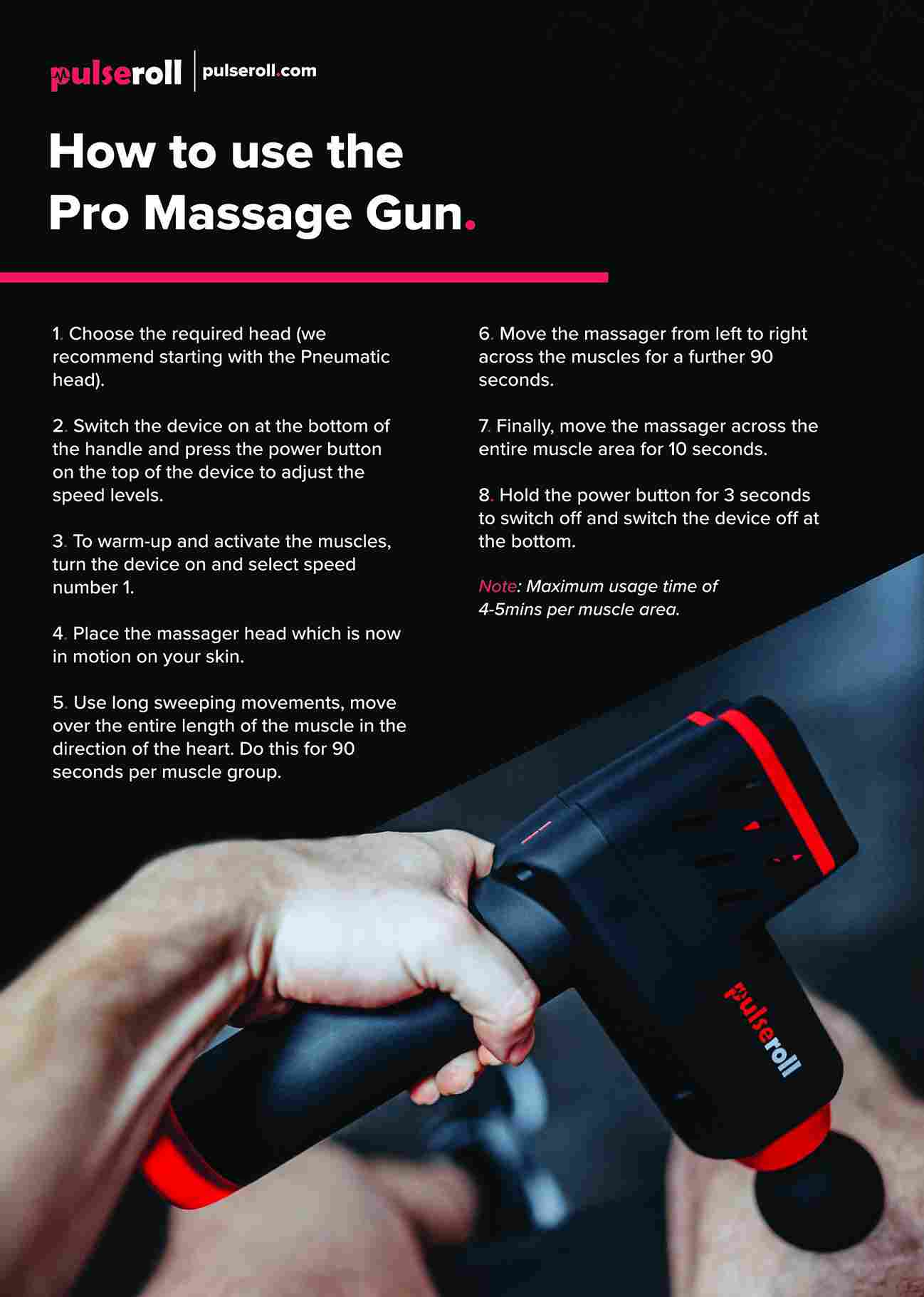 Mini Massage Gun
The mini massage gun is very similar to the pro massage gun but in a small, compact size that can help with tension, stress, and any aches and pains you may have. This comes complete with four power levels and four different head attachments so you can tailor your massage for your needs.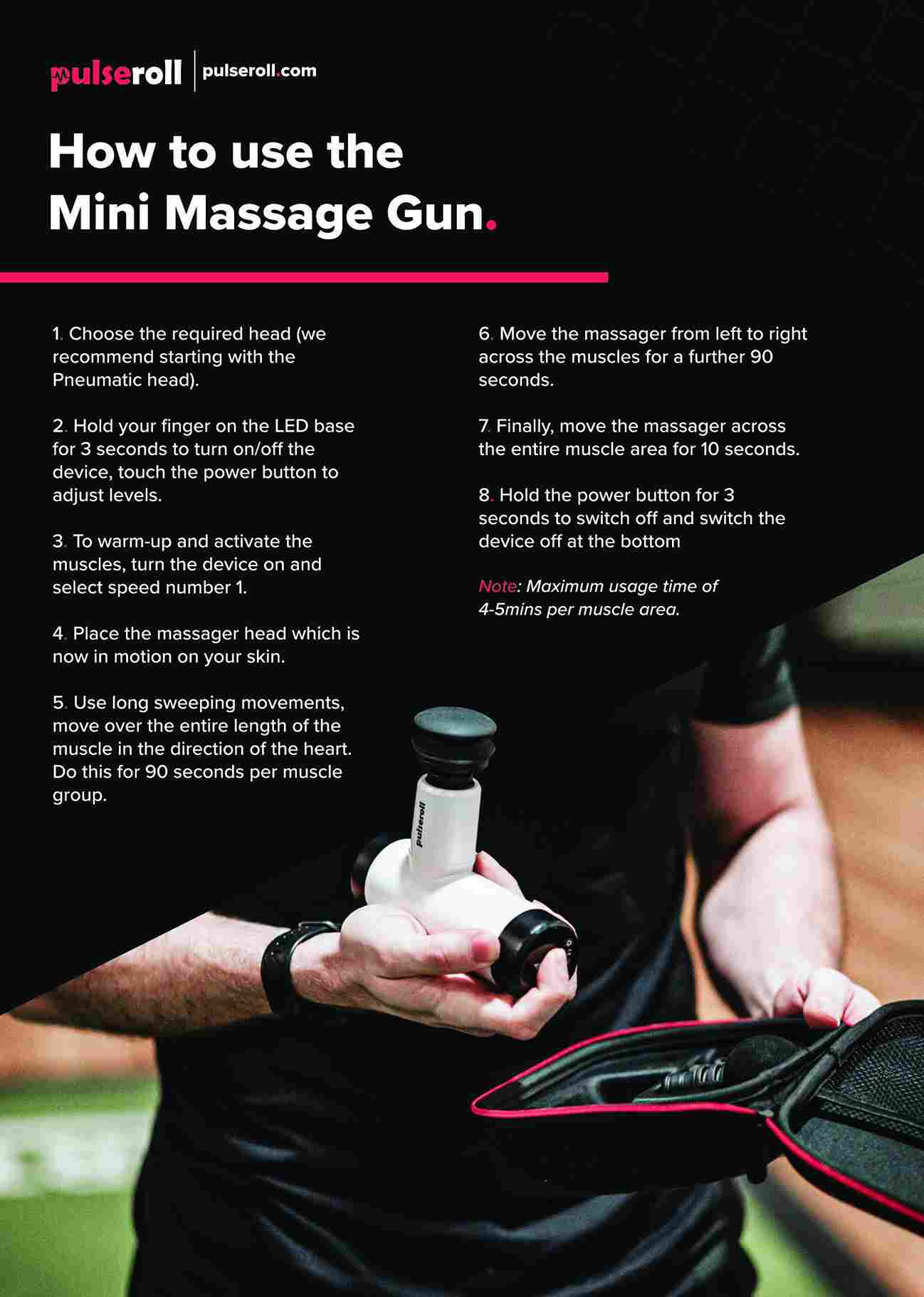 Massage Roller
The Pulseroll vibrating foam roller pro is a new and updated vibrating self-use massage tool with 5-speed variations and is designed to reduce next day soreness and increase blood flow to the muscles.
This roller can be used all over the body but does focus on larger muscle groups and helps to aid recovery after a workout but also helps with long standing muscular problems.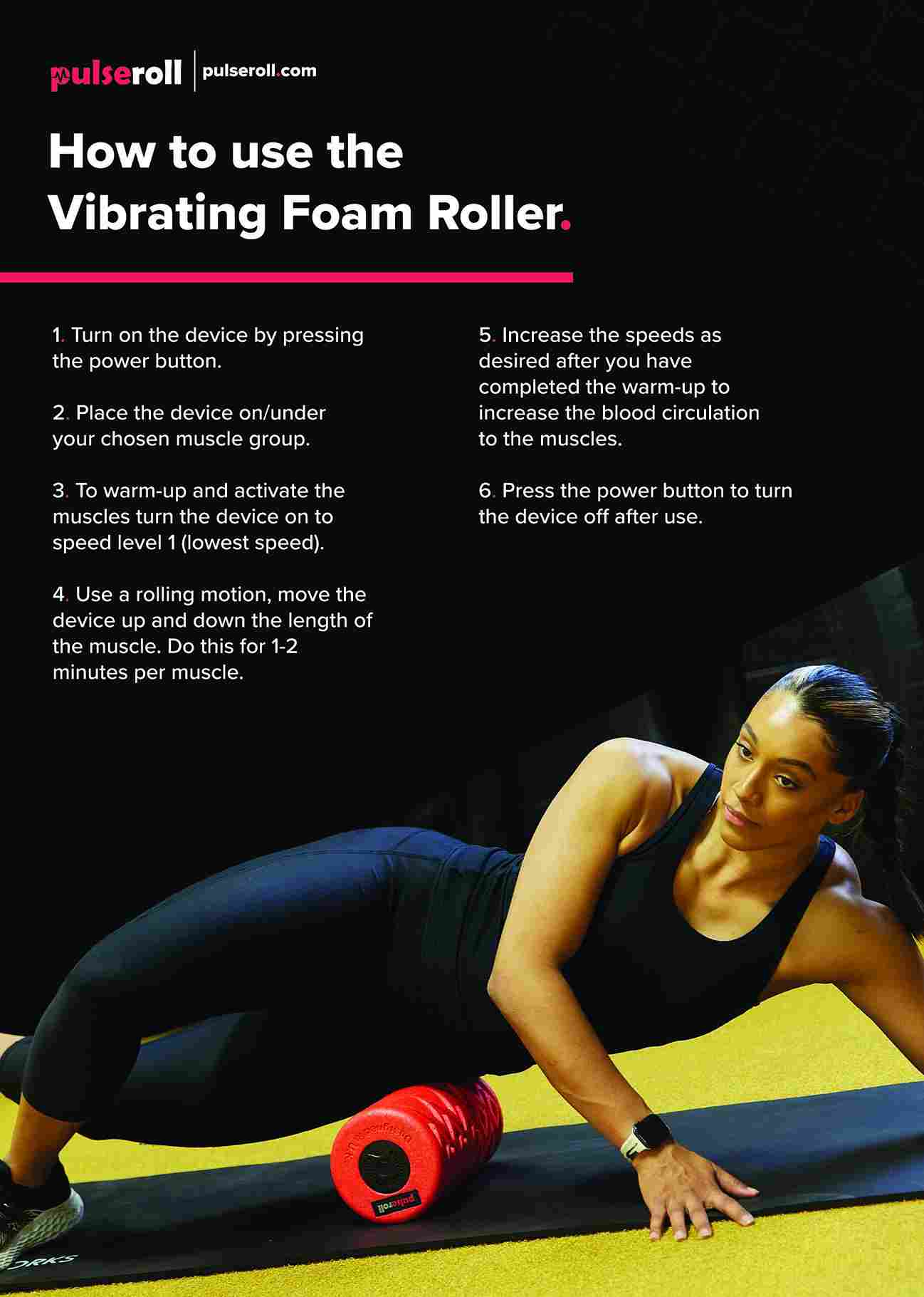 Massage Ball
The Pulseroll vibrating massage ball is a deep tissue massager that fits comfortably in the palm of your hand that can reach specific trigger points all over the body.
This works great for muscle recovery, and pain relief and can provide much needed relief and work on releasing those knots in the home, gym, or even on the go. It is ideal to use on the glutes and amazing when used under the feet.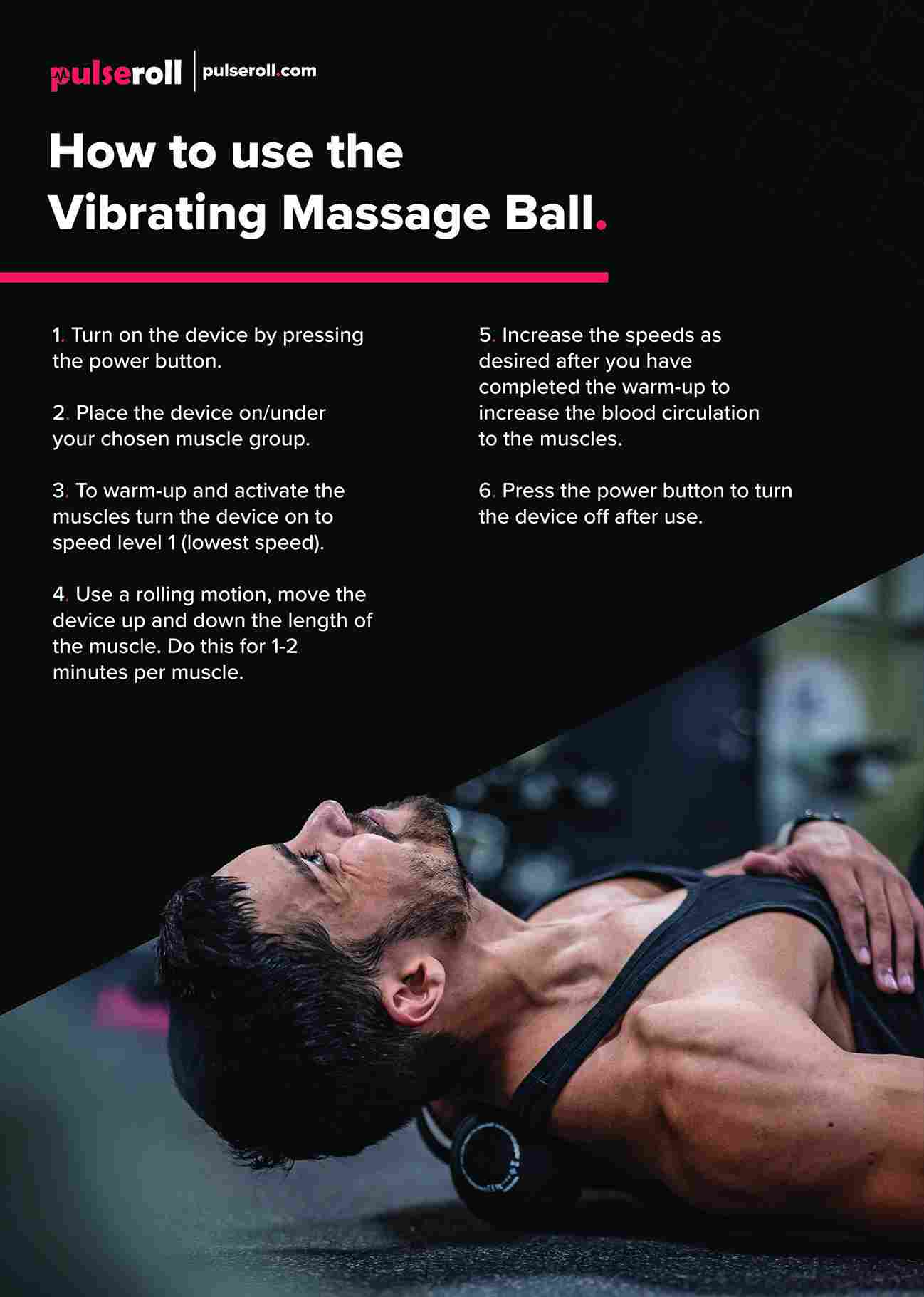 The Good Stuff
The new kit from Pulse Roll has some amazing benefits that you can now enjoy in the gym:
A number of vibrating speeds
Reduces soreness and muscle pain
Increases Blood flow
Lightweight
Helps recovery from injury
These handy bits of kit will be available in every club throughout the UK by the end of April.