We know the gym isn't a fashion show, but when you look good, you feel good too, right? Being comfortable is so important to your workout. You don't want to be spending your entire gym session pulling up your leggings, adjusting your shoes and generally feeling awkward in your attire. That's why getting a kit that works for you is essential. So if you're a newbie and in need of some kit, listen up…
There are several things that you should look for when getting kitted out with new gym wear:
Breathable. Opt for clothing that moves the sweat away from your skin, allowing you to stay cool and collected while working out.
Comfort. It goes without saying that your gym kit should be comfortable. You want your clothes to fit right and allow for movement with no restrictions.
Absorbent & Quick Drying. Choose fabrics that don't encourage excess sweating, such as Polyester. Cottons are a great choice for wicking away sweat and keeping the skin dry.
TRAINERS
Arguably the most important thing when it comes to your workout is your shoes. They provide you with the support you need to get the most out of your training, so they are most definitely a worthy investment.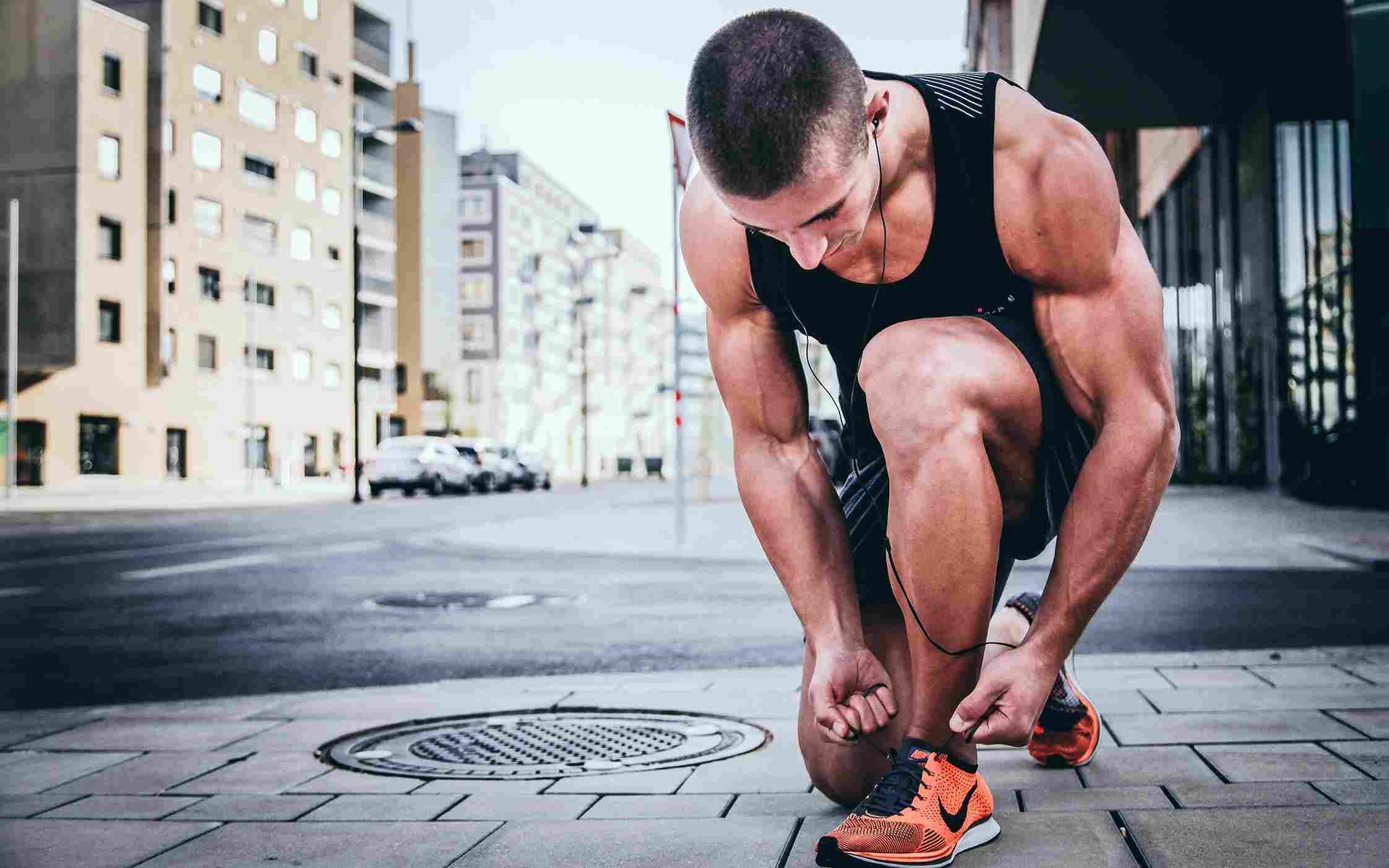 When it comes to finding your perfect gym shoe, our first tip is to consider what types of exercise you plan to do. Planning on upping that cardio and hitting that treadmill? You'll need a shoe that can support you during a high-intensity session. Look for:
Shoes that state they are suitable for cross-training
Plenty of cushioning for landing
Shoes that are shock absorbing
Lifting those weights? You'll need a good, stable base. Choose trainers with:
A flat sole
No excess padding
Breathability
Avoid the temptation to buy online on a whim! Instead, try gym footwear on before you fall in love with them, as comfort is key.
Plus, we love watching our members hit the ground running in the gym, and we want to make it even easier with an awesome 9.5% off Footlocker or 6.5% off at Decathlon. So, let's get you signed up, shall we?
LIGHTWEIGHT TOP
When it comes to your gym top, it is essential to find a top that keeps you nice and cool when working out because nobody likes looking like a sweaty mess, even if we feel like one.
Your kit should not get in the way of your workout. Instead, pick a lightweight, breathable material that will allow you to sweat it out and not feel weighed down by your clothes. For those glorious summer months, why not opt for a short sleeve or tank to allow for ventilation.
Check out the classic black Nike Dry Fit Top. Not only will it match with all your gym fits, but its Dry-Fit technology wicks sweat away from the skin, helping you stay as cool as possible.
Love a bargain? Say no more. Village Gym members get a cool 6% off Asos to help you look and feel your best in your new gym fit - whilst being kind to your bank account too! All when you sign up to Village Gym…
SPORTS BRA
Our breasts are made from tissue, not muscle, and therefore require something that will support your movement during your workout.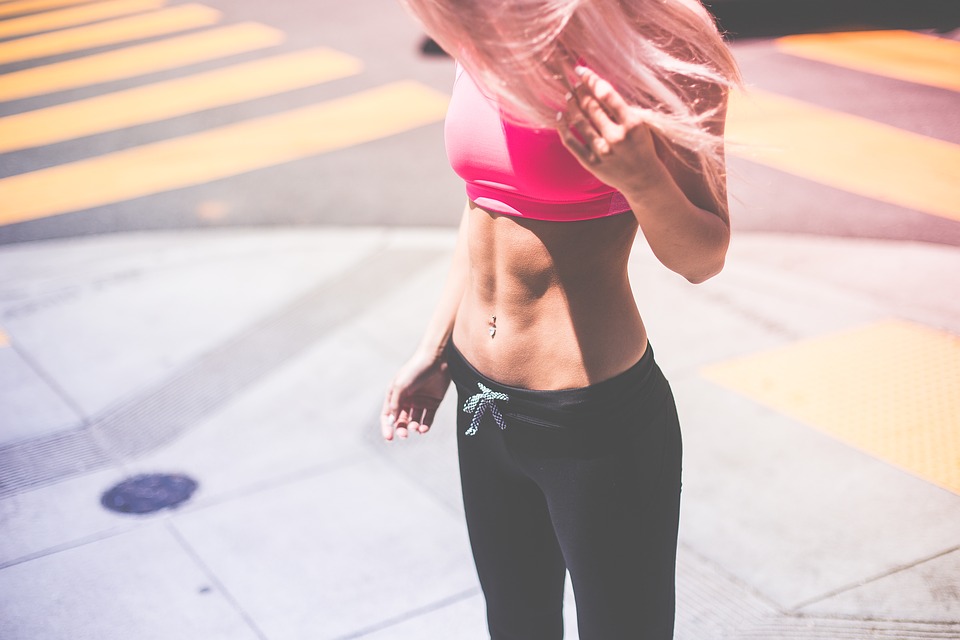 Sports bras are made with different movements and intensities in mind. For example, a low impact activity such as yoga will not feature as much movement as high impact activity such as HITT. Therefore, it is essential to get a suitable bra for the activity you will be carrying out. Comfort is also key when it comes to your sports bra. Make sure you get the correct fitting, ensure it's not too tight, diggin in at the sides (ouch!) and allow for movement.
Try women's UA Infinity High Sports Bra, made with high impact activity in mind to support you through even the toughest of workouts. This bra also features a Smooth, sweat-wicking band to keep you as cool as a cucumber while you work out.
Just like a good sports bra, Village Gym loves to support our members, which is why we have teamed up with Under Armour to offer you a sweet 10% off when you join us!
GYM LEGGINGS
Ladies, your gym leggings are the one piece of kit where you can be more adventurous. There are so many fabulous designs and patterns out there for your leggings, so branch out and let your personality shine! If you're not feeling adventurous, we recommend a basic colour such as grey or black that will be a staple in your wardrobe, allowing you to mix and match your pieces.
When purchasing gym leggings, you should consider a few things. Firstly, the material. Go for a polyester or nylon fabric rather than cotton, as these are often more breathable, helping you feel cool during those heart-pumping gym sessions. When it comes to your leggings, consider them practically. Sick of carrying your car keys and phone around with you? Consider investing in leggings that feature pockets to stash your stuff.
We are obsessed with these Under Armour leggings. I mean, how cool is this design?! Not only do these look cool, but they are practical too, with their no-slip waistband for optimal support, a side pocket for your phone, keys etc.. and made with Ergonomic flatlock seams to help reduce that friction for ultimate comfort.
GYM SHORTS
Gym shorts seem to be a firm favourite with our male members. You'll always find someone sweating it out on the gym floor in shorts, no matter what time of year. The excellent ventilation makes them a hit when it gets hot on the gym floor.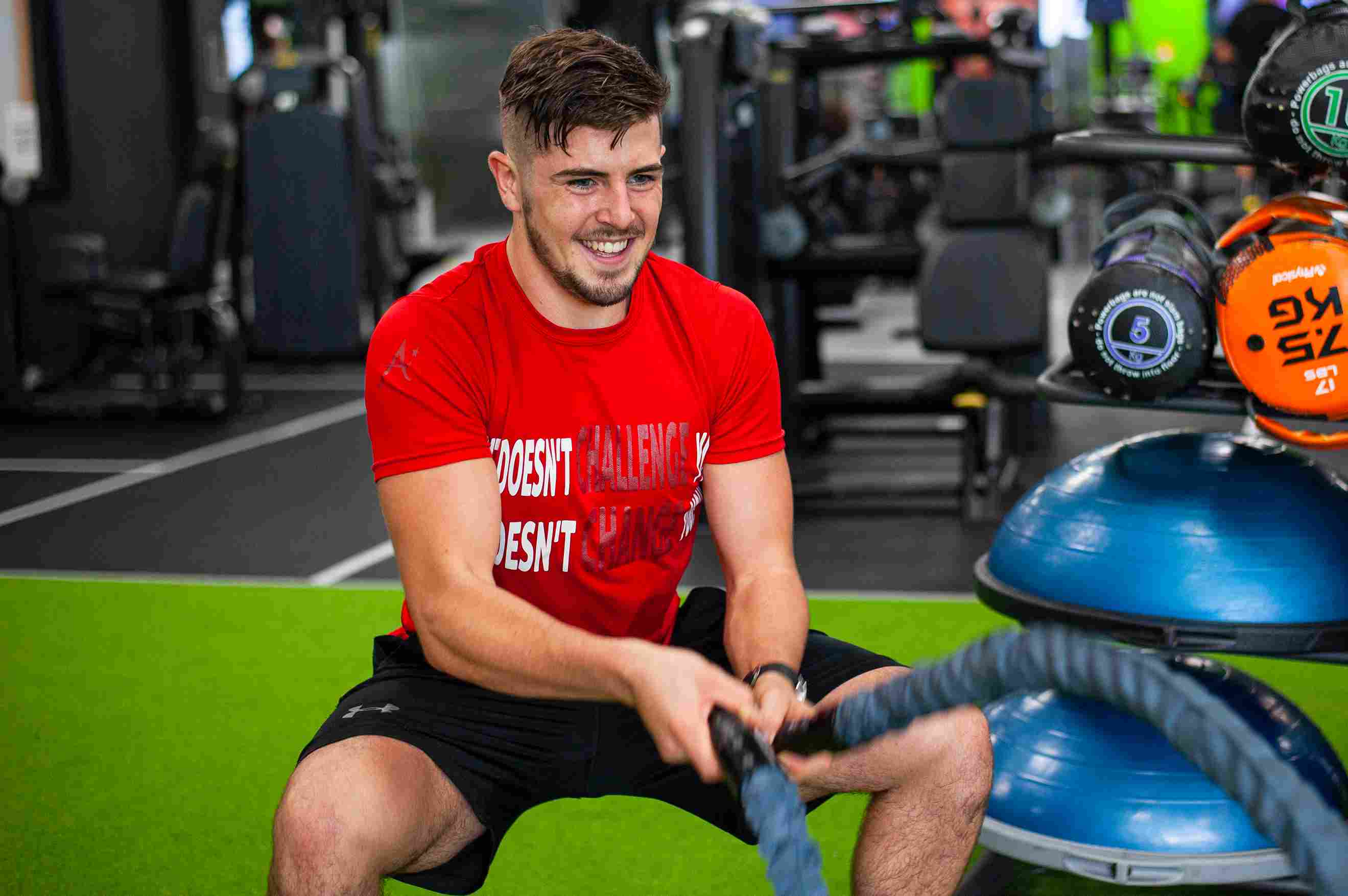 Shorts are also great for movement. Planning to get those legs moving in a spin class? A pair of gym shorts will allow you to cycle away with no restrictions.
We like these classic Adidas Training Shorts. Not only will you look super stylish in the gym you'll also be super cool. Using their AEROREADY technology to keep you dry and comfortable as you smash a workout. Plus, you'll even bag 9.5% off your purchase at Adidas as a Village Gym member.
ACCESSORIES
While accessories aren't a must, a few will help you have a more comfortable gym sesh.
Bring along a reusable water bottle, keep yourself hydrated throughout a killer gym session and help the planet at the same time, bonus! Don't forget your headphones. We love the Samsung Galaxy Bud2 wireless headphones, providing cutting edge sound perfect for zoning out and smashing a workout to your favourite tunes. If you're a member, get 6.5% off as part of our rewards program… it's on us.
Want to track your performance? Invest in some wearable technology. Get in the zone with My ZoneMZ Switch, packed with innovative features allowing you to track your workout however you choose to move. As a Village Gym member, you can bag a bargain with £60 off your very own tracker. Shop now.
As a Village Gym member, you can also bag great deals, from retail discounts to save some spends on your latest bit of kit… to money off in the Pub & Grill. Enjoy some tasty eats for less!
Check out all the benefits you can enjoy as a member.
With summer on the horizon, we're ditching the winter warmers for lightweight fabrics and athleisure to be proud of. Show us what you're wearing for your latest gym session over on the 'gram…