Our tasty Shredded Fajita Chicken dish is packed full of nutritional benefits. Quick to prepare and a great post workout snack, it's packed with protein for muscle building and bone-strengthening minerals such as calcium to aid recovery.
YOU'LL NEED
Fajita Spice
Chicken Breast
Salt & Pepper
Sunflower Oil
Brown Rice
Red Rice
Black Rice
Tomato Salsa
Avocado
Black Beans
Flageolet Beans
Roasted Sweetcorn Kernels
Fresh Lime
Cucumber
Light Set Sour Cream
HOW TO MAKE
Season chicken with fajita seasoning
We recommend steaming the chicken
Once steamed shred the chicken
Mix the three different kinds of rices; brown, red and black into the bowl
Add sweetcorn,black and flageolet beans
Add cucumber for some added crunch
Add tomatoes, shredded chicken and avocado
Add sour cream and tomato salsa on top
Squeeze lime for a zesty flavour
NUTRITIONAL BENEFITS
This nutritious, tasty dish uses flageolet beans which are high in fibre for good digestive health as well as containing many other nutrients including potassium, magnesium, iron and copper.
This dish uses three different types of rice, black rice, brown rice and red rice. Black rice is a greater source of antioxidants, fibre and minerals such as phosphorus, zinc and manganese than your standard rice. Brown rice is a slowly released carbohydrate, ideal before exercise for sustained energy release. Lastly, red rice is packed with flavour and contains more protein and fibre to promote recovery and heart health.
Complete with tomato salsa which is high in antioxidants, particularly lycopene found in tomatoes, to promote heart and skin health. Avocado promotes recovery and heart health as avocado is an excellent source of healthy unsaturated fats. As well as roasted sweetcorn kernels are a good source of complex carbohydrates, vitamin C and magnesium to support muscle and bone recovery.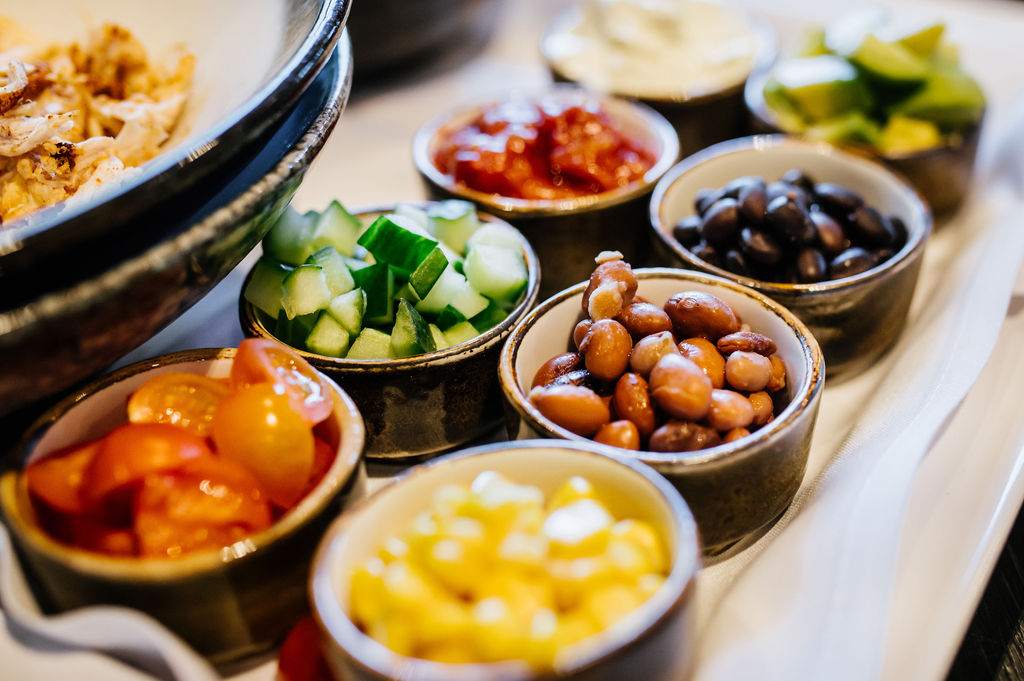 ---