Post Workout Meal Inspiration
One of the main pieces of advice you'll get from fitness experts and nutritionists alike is to make sure you refuel your body after a sweat session in the gym. During a workout you deplete your body of energy, your muscles use their glycogen energy stores and some of the muscle proteins get damaged, so it's important to repair and replenish with the right kind of food within the hour.
Being mindful of what you eat after the gym can help you recover more quickly, build muscle, and ensure you're in tip top condition for the next time you hit the gym. Eating the right combination of carbohydrates, protein, vitamins, and minerals helps speed the process of rebuilding the used glycogen stores, as well as repairing muscle proteins.
What you eat after a workout depends on the duration and intensity of the exercise. The type of exercise is also important. For example after an intense spin session or run on the treadmill, higher carbohydrate meals are most beneficial. But if lifting is more your style, you're better off getting in some protein with a moderate carbohydrate source.
So what kind of foods should you be looking to include your post-workout meal? Ideally, whole, unprocessed foods packed with micronutrients are the way to go!
Here's some inspiration for easy post-workout meals to try out at home-
Fish and chicken
A great source of lean protein, which should be the cornerstone of any post-workout meal. Steamed, grilled or baked is the best way to go, but for a speedy meal, tinned fish like tuna, will also provide you with the protein you need.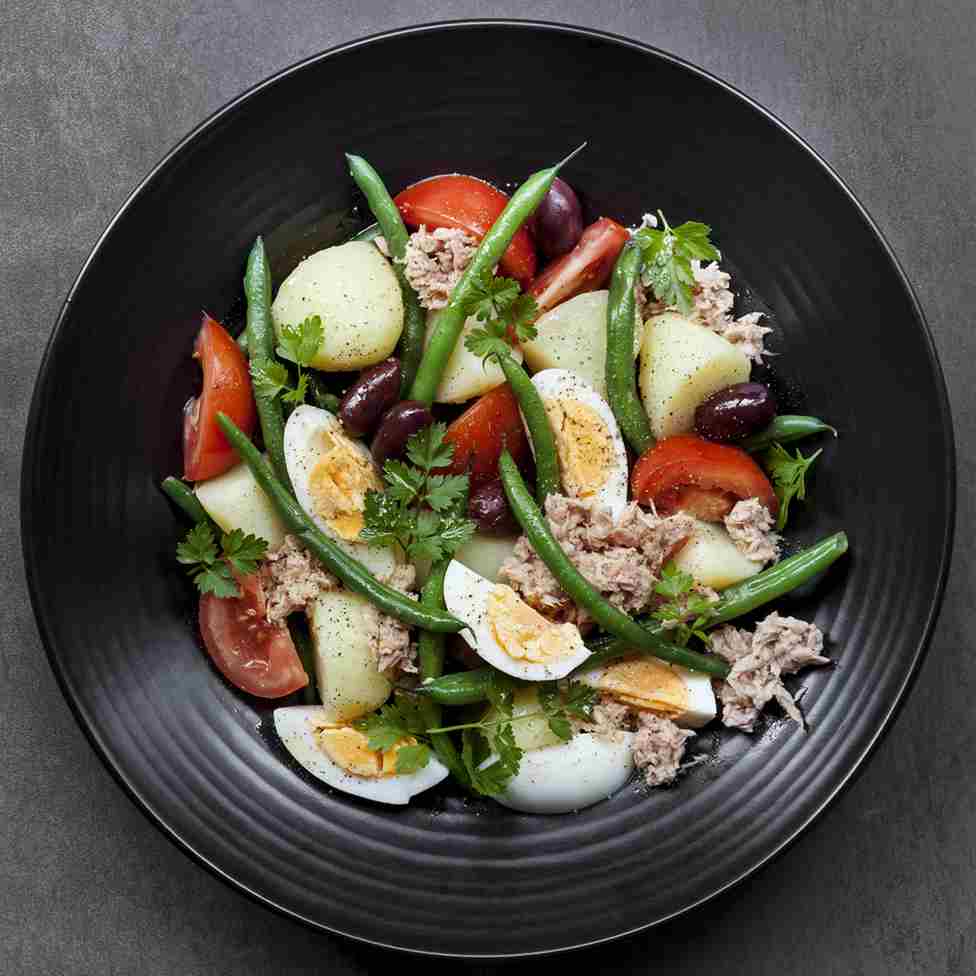 Try this Tuna Nicoise Salad
Throw together a salad of leafy greens, tomatoes, red onion and a few pitted black olives. Add boiled new potatoes sliced in half, green beans and sliced boiled egg. Top with grilled fresh tuna or a can of tinned tuna. Drizzle with low fat French dressing and season.
Quinoa
A complex whole grain that has the two post-workout essentials: carbohydrates and proteins.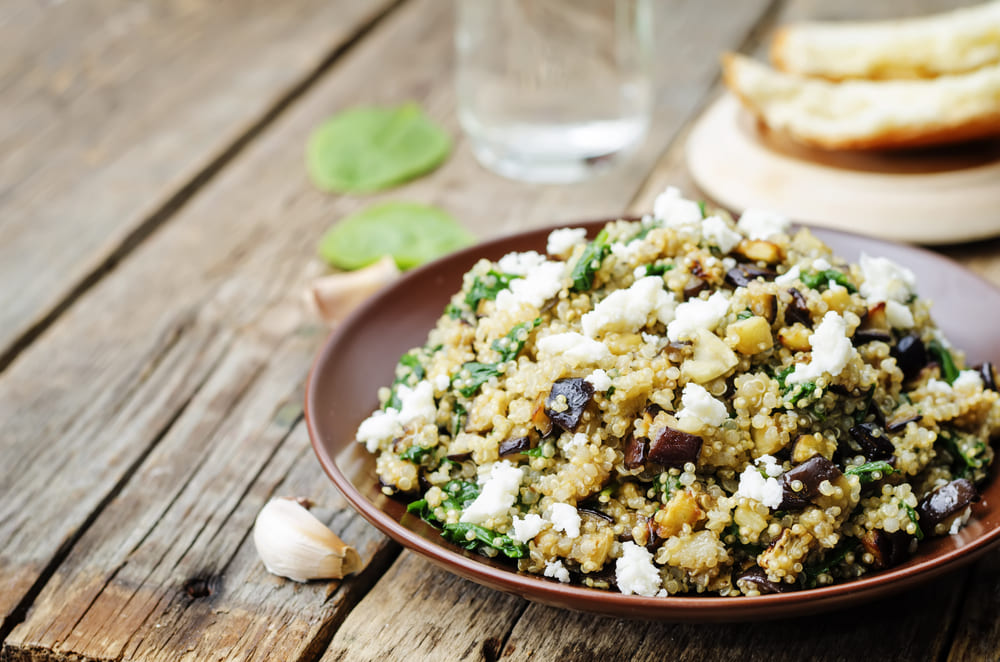 Try this roasted veg, feta and quinoa salad
Roast your favourite veggies such as red onion, peppers, courgette and tomatoes with some oil and garlic for around half an hour at 200 degrees. Cook the quinoa following the pack instructions and drain well. When everything is cooked mix the roasted veg and quinoa together with a squeeze of lemon and season well. Top with crumbled feta.
Avocado
The millennial's food of choice, the avocado, is a great source of healthy fat to incorporate into your post-workout refuel. Paired with eggs for a source of protein and you've got yourself a delicious brunch dish that's quick and simple to whip up.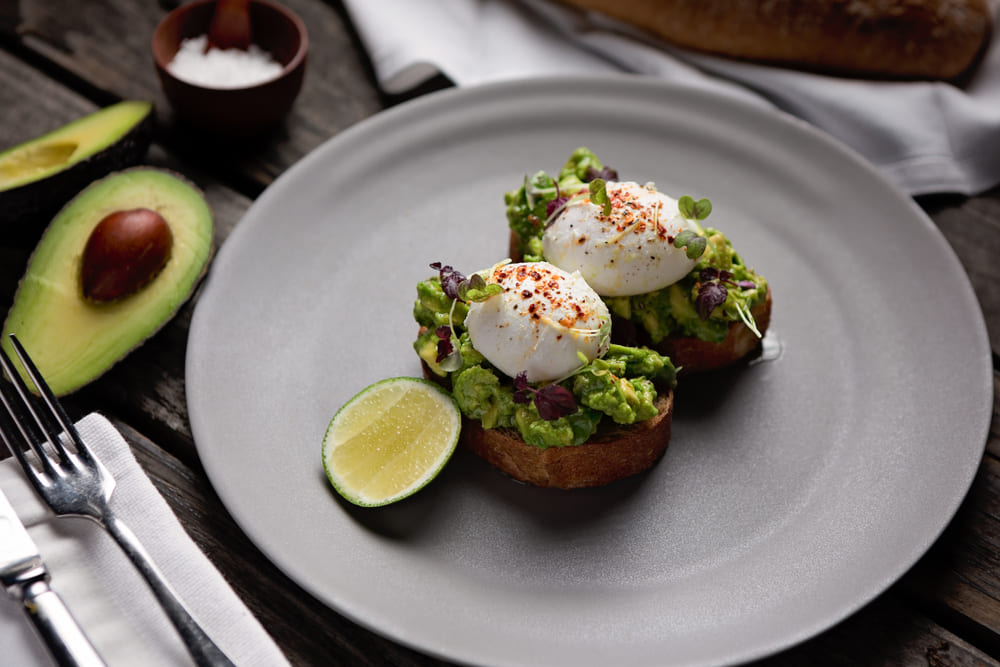 Try smashed avocado and poached egg on toast.
Mash the avocado with some chilli flakes, coriander, a squeeze of lime and season well. Poach an egg and toast some wholemeal bread. Spread the smashed avocado and on the toast and top with the poached egg.
Leafy Greens
Greens such as spinach and kale are a great way to replace the minerals and vitamins that are depleted during exercise. These greens have a rep for being boring and some may even say a little gross, but with a little effort can be made into a delicious refuel meal!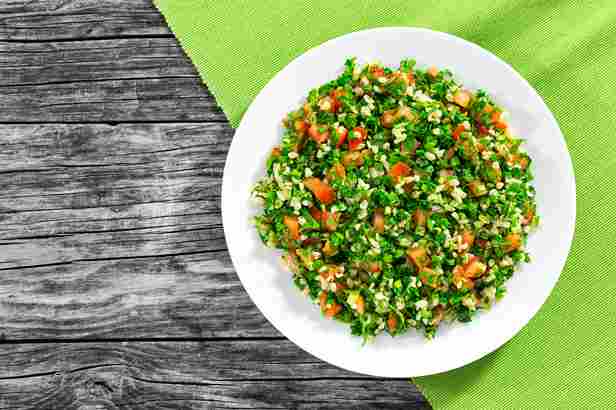 Try this middle-eastern Kale Tabbouleh
Soak some bulgar wheat according to pack instructions. Finely chop some baby kale, mint, spring onions, cucumber and tomatoes and mix in with the bulgar wheat. Sprinkle with cinnamon and allspice and top with a drizzle of oil and lemon juice. Serve with grilled chicken or tofu for a source of protein.
Some other pointers
Meal prepping
We don't all have time to whip up a meal containing all the right nutrients for recovery straight after our gym session. To avoid missing out or snacking on things you know you shouldn't, spend a bit of time in the kitchen prepping meals for the week ahead. Your future self will be eternally grateful!
Read the labels
Be careful about overdoing the packaged post-workout snacks, many of which have added sugars and sweeteners.
Hydrate
Drinking enough water before, during, and after your workout can help with recovery and your next day's performance.
Timing
Studies have shown that 45 minutes after exercising is the optimum time to eat a post workout meal, but you'll still see benefits if eaten within 2 hours. If you're on the go and haven't got time to whip up a meal, Optimum Nutrition have a range of handy shakes and snacks that will refuel your body after a workout. Village Gym members can get 20% off ON products here.