Here at Village Health & Wellness Club, we're all about recognising and celebrating our member successes. So, we're thrilled to see the mammoth transformation of Maidstone member, Sophie.
Sophie began exercising at home during the first lockdown in 2020. After seeing some good results, she decided to join Village Gym Maidstone in September 2020 to add some fuel to her new fitness regime and focus on weight loss and gaining some muscle. Sophie also wanted to boost her self confidence, starting with feeling happier when she looked in the mirror.

Working shifts means that Sophie has to plan her workouts around her hectic work life, so our range of top Les Mills classes, available throughout the day suited her down to a tee. She feels like classes are great for adding a variety of training styles to your fitness routine, with over 400 classes each month at our clubs, Sophie is not wrong. Whether you're in need of some zen, love to get your groove on or if you're looking to thrash out some stress after a busy day at work, try a combat style fitness class, such as Boxercise, Fighting Fit or Les Mills Body Combat. Whether you are a beginner like Sophie was all those months ago or a pro Sophie loves the fact that our classes are adaptable for any fitness level.
She now tackles at least 5 classes each week, with her favourites being BodyCombat and Tone. As well as loving the latest releases of our leading Les Mills classes, Sophie also makes the most of our free weights area in the gym and loves the motivational buzz that comes from being a part of our fitness community. Our cutting edge gym floor allowed Sophie to remain in a calorie deficit and with some hard work, hit her target weight!


One of the biggest motivations for Sophie has been the My Zone Switch. After seeing these state-of-the-art tracking watches advertised in club, Sophie got 'switched on' to a dedicated new routine, and loves the workout analytics that they provide.

Not to mention, that as a member, MyZone Switch is available at a snip of the price. All Village members can slash £60 off their own MyZone gear. Grab yours here. 
Need more perks? If you fancy a night away, we got you. Enjoy 20% off a break of your choice at 33 Village Hotels. Whilst you're away or as post-workout treat, wind down with a light bite and a sip on something chilled in the Village Pub & Grill and you'll get 25% off food and drink. Just log in to the app and get access to your favourite discounts.
Overall Sophie enjoys being a Village Gym member, she feels as though the gym is very inclusive to all members and staff are friendly! She also loves the fact she can get her caffeine fix in Starbucks, I mean we don't blame her… we love it too!
The Results
Over the next 6 months, Sophie's goals are to increase her core strength.
If you'd like to join us in congratulating Sophie or if you'd like to follow her journey then check out her latest on Instagram.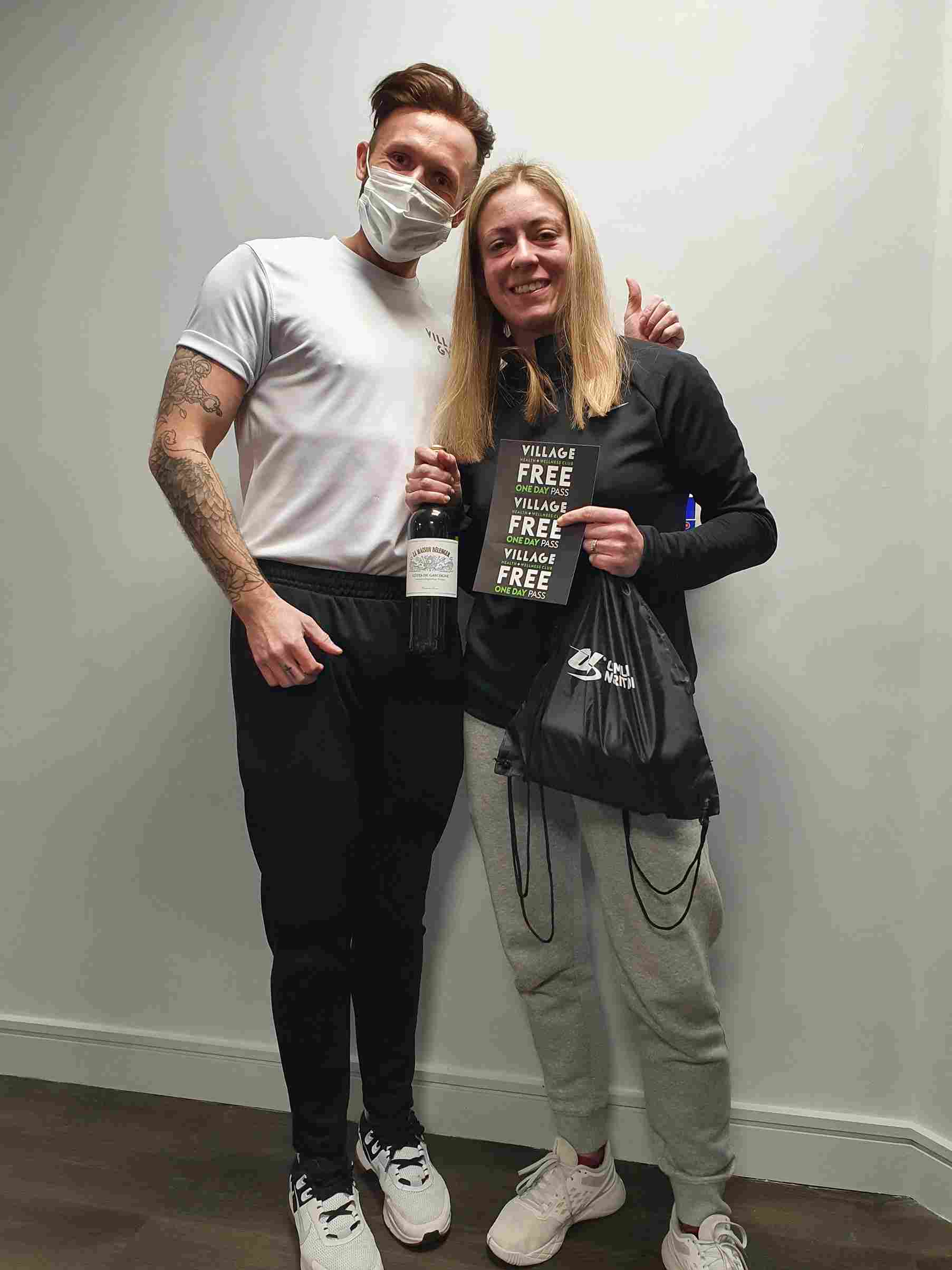 From everybody at Village Gym... Well done and keep smashing it!
Follow in Sophie's footsteps and get started on smashing those 2022 fitness goals. Join us!