As we prepare to spring forward with our clocks, many of us will no doubt struggle with the annual 'set lag' that comes from the shift in time.
Throw in the fact that our usual meticulously timed working day has gone out of the window whilst we get back to an office routine. And it's no wonder most of us are feeling a little distant from our usual routine. 
So as the clock change throws our body clocks into an even greater state of chaos, it's important to keep yourself active to help the body adjust.
We take a look at the optimum times to enjoy a little exercise...
6.00am
Early risers prefer morning sessions, to kickstart their bodies and get the energy flowing. The adrenaline that comes from a morning workout switches the brain on, making you feel more active and alert for the day ahead.
This is the perfect time for those working from home to tackle a fitness session, before a shower and a coffee prior to setting up your home office for the day. 
10.00am
If weight loss is your goal, morning workouts are a great way to boost your metabolism, helping the body to burn more calories throughout the day.
With less of us moving around the workplace, this can mean a lot of us spend our days being sedentary. We're also much closer to the (well stocked!) fridge, so snacking can become a temptation!
Studies have shown that those who train in the morning tend to make healthier food choices for the rest of the day. A great way to keep on track if you're watching your waistline.
Mid morning is a great time for late risers, those with a flexible working day, or for parents who want to keep the kids entertained until lunchtime.
12.00noon
Working out during your lunch break re-energises the mind, preventing that mid-afternoon slump that comes after lunch. Consider an online workout via our You Tube channel, or a quick 30 minute fitness class in club.
Sitting in front of a screen all day can cause discomfort in the joints and spine. Plus, many of us don't have an effective home office set-up at home, so will likely be working from the sofa or kitchen table.  A good mid-day stretch will help to keep that posture in check.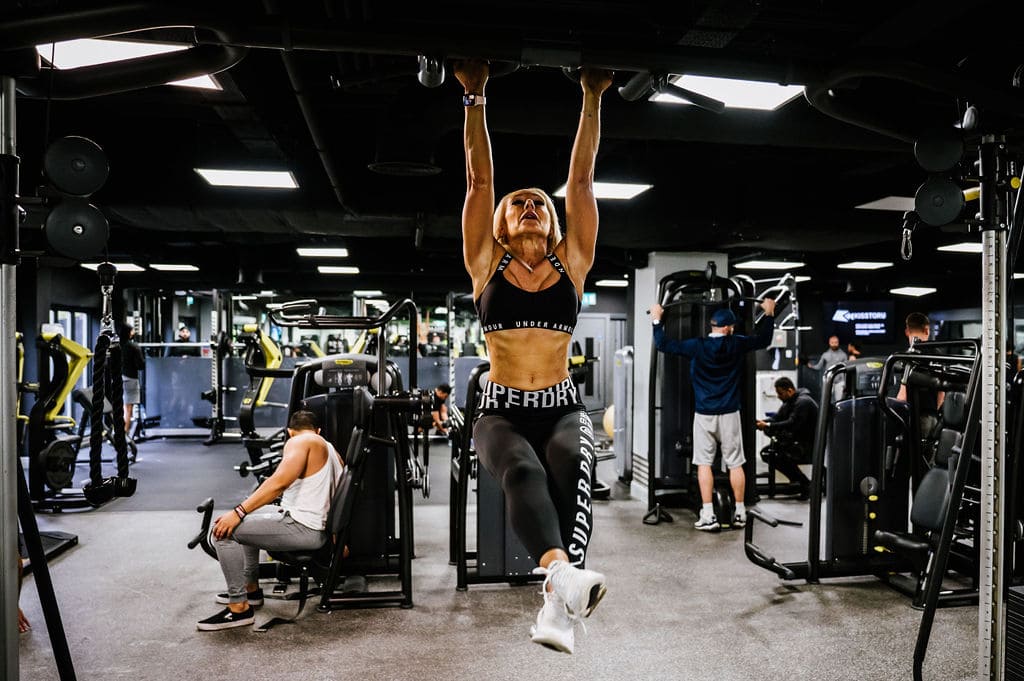 6.00pm
It's been a long day, your mind is tired and you're in need of a de-stress. Take that pent up energy out with a good sweat sesh. An evening session is a great way to close off the day and revive muscles for those that sit at a desk all day long.
Plan your workout for as soon as your working day is done, to avoid hitting the sofa and getting too cosy for the evening. 
8.00pm
If you struggle to get to sleep at night, you'll benefit from a later evening workout. A great cardio session should leave you feeling ready for a bit of shut eye. Try one of our online HIIT workouts or Burn sessions for a full body workouts that will ensure you hit the pillow feeling tired!
This is also a great option for those with young children. Pop the kids to bed and get those fitness goals on track.