Got moves?
If your love of throwing shapes isn't just restricted to Saturday nights on the dance floor, you'll love the range of trendy new dance fitness classes taking the fitness arena by storm.
Last year, we worked with thousands of members to reach their fitness goals, contributing to a loss of 2700 stone across all of our clubs, and trimming 2500 inches from our member's waistlines! (Check out our latest member stories here!)
It is interesting to consider though, that many of our members don't get their fitness kicks on the gym floor. They need a pumping playlist, feel-good moves, and to dance like no-one's watching. 
If you love to buzz of a great playlist, the boost that comes from exercising with others and the excitement of variety our dance fitness classes could be the best bet for you!
We take a look at the best classes for dance lovers...

Zumba
Dance your way to weight loss, with Zumba.  You'll perform choreographed dance moves, inspired by the likes of samba, mambo and salsa, whilst getting a full hit of cardio exercise. A great way to blitz calories, just by getting your groove on!
Combining just the right beats with expert-led dance moves, Zumba your way through a cardio session that targets every major muscle group in the body, improving flexibility and boosting your energy levels too.
A great choice for those that love to dance the Latino way. Get ready to shake those hips!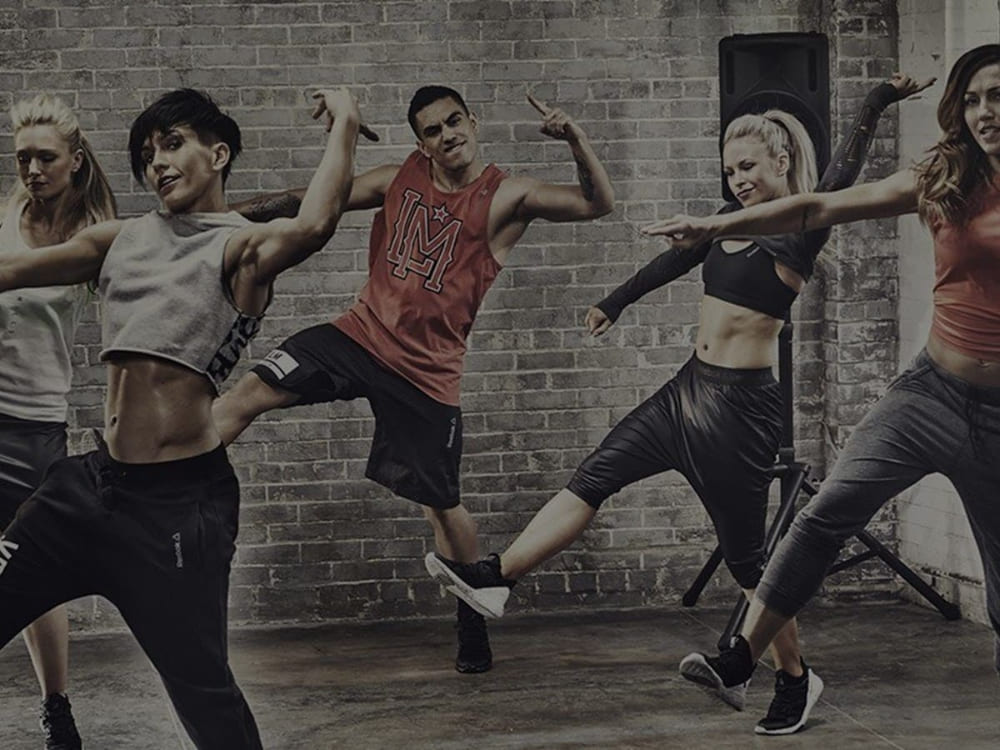 BodyJam
The perfect combination of music, dance and cardiovascular exercise, our BodyJam™ class is ideal for anyone that loves to get their groove on.
Throw shapes to the latest dance tunes, led by one of our expert fitness instructors, for a full body, cardio boosting, fat-burning workout. A great choice for those looking to tone their lower body and lift that booty!
It's just as much about having a great time as it is getting fit. What's not to love?
HIITStep
HIIT Step is a brand NEW 30 minute HIIT class choreographed to bespoke soundtracks created by some of the UK's top House DJs. If you love your house tunes, you'll want to give this one a go!  
Currently on trial at Wirral, Ashton and Walsall, this fat-blasting class has been developed using the expertise and experience from those that have competed for and worked with Team GB.
Barre
Our Barre workouts, designed by Les Mills, are accessible to all fitness and flexibility levels.
Combining classic ballet positions with high repetitions of slight movements using very light weights, Barre can improve posture and help shape your body. 
Sh'Bam
Dance workout, Sh'Bam™, is a fun and insanely-addictive fitness class. Your instructor will guide you through simple (yet sassy) dance moves, all set to a party playlist.
Great for all fitness levels, and even more fun when you bring along a buddy, Sh'Bam™ is a full-body workout that will tone, shape and leave feeling pretty darn happy too!
If you think any of our dance fitness classes will add some groove to your goals, log into the Village Gym member's area to book your class online!