Whilst we know how good physical exercise is for our physical health, many of us are unaware of its benefits for our mental wellbeing. Creating a positive mindset by getting in some exercise is a great way of helping your mental health.
Any physical activity is better than sitting on the couch, snacking away… the key is to have fun! So if you're unsure where to start, don't worry we've got you covered.
WHY IS EXERCISE GOOD FOR MENTAL HEALTH?
Exercise can significantly impact your mental wellbeing by increasing your mental alertness, giving us more energy, increasing our self-esteem, and leaving us in a positive mood. It can also reduce symptoms many of those struggling with mental health deal with, such as a lack of sleep, stress, depression and anxiety.
HOW MUCH EXERCISE SHOULD I DO?
When we say getting in some exercise is great for your mental health, that doesn't mean to say you need to become a gym buff. Many of us live hectic lives. Between working and finding time for ourselves, there are barely enough hours in the day.
The NHS suggest around 150 minutes of moderate-intensity exercise per week or 75 minutes of vigorous activity per week. This is just 30 minutes of moderate exercise per week or even less if you want to up the ante!
Are you stuck for time? Why not get in a lunchtime workout? It's a great way to use your time efficiently and get your workout in for an extra energy boost to see you through the rest of the day. There are plenty of workouts you can get in within 30 minutes. Tackle one of our Les Mills classes in just 30 minutes from Sprint, Grit, Core, to RPM. Take a seat in our Express Spin class or feel the burn with our exclusive Burn class designed to get that heart pumping.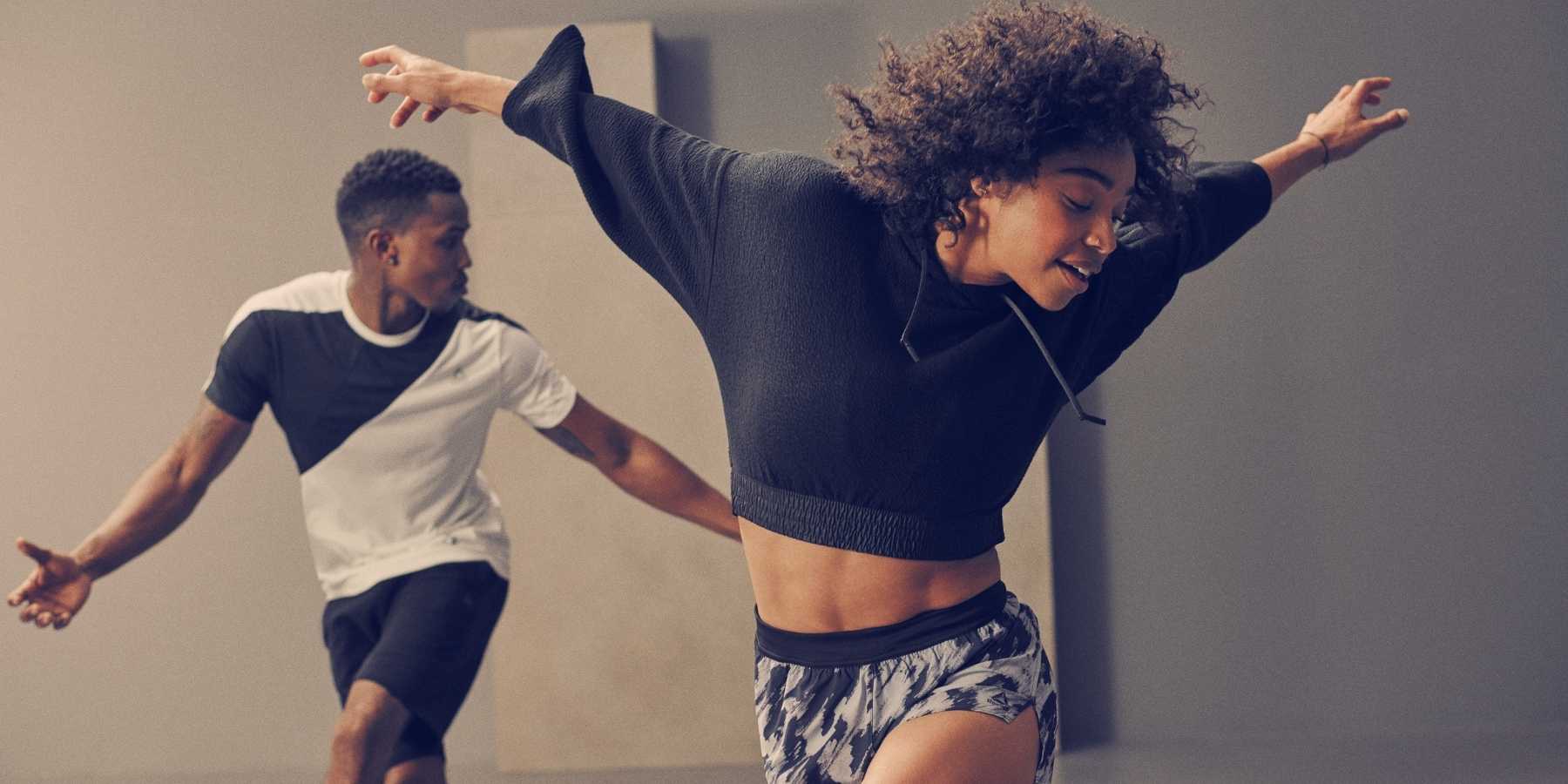 MOOD
Regular exercise has been proven to affect the way you feel positively. This is primarily due to the feel-good neurotransmitters known as endorphins that are released when performing physical activities. Endorphins block any feelings of stress and give us an overall positive feeling.
In need of a feel-good workout? Then get your groove on with Les Mills class BodyJam or Sh'Bam; this fun and addictive class combine cardiovascular exercise for a full-body workout. Then, leave it all on the floor as you dance away to a party playlist.
STRESS
Stress is our body's response to pressure. It's safe to say we all feel under pressure at times, whether in our work or home life. This often can cause us to feel stressed. However, we all deal with stress differently, taking time out, taking a walk or diving into the deep end to sort out the issue that's making you feel under pressure.
Though it is normal to feel stressed from time to time, too much stress or not being able to deal with the stress can leave you feeling overwhelmed and significantly negatively impact your mental health. This can include low mood, struggles with sleeping and a loss of appetite.
A workout can be the happy medicine you need to combat stress. Most exercises will help combat stress, so the most important thing to consider is finding something you will enjoy. With over 400 exercise classes a month to choose from, we'll keep your fitness routine fresh and fun. So pack a punch with one of our combat classes, Boxfit, Bodycombat, Boxercise or Fighting Fit and punch away the day's stresses. Then, up the intensity with one of our HITT classes, from Les Mill Grit Cardio, HITT Step, Metafit. Or get your heart pumping with exclusive Village class, Burn.
SLEEP
When it comes to mental health, sleep really is a vicious circle. Having any mental health issues can cause a lack of sleep, and poor sleep then affects your mental health. So from finding it hard to switch off and fall asleep, having a restless night's sleep, to having too much sleep, it really does affect everybody differently.
Physical exercise has been proven to reduce the time it takes you to fall asleep. However, studies have concluded that you should not carry out exercise too close to the time you wish to sleep as you will still have a high heart rate, and adrenaline will be running high.
However you like to get your exercise, be sure to get in that workout and get your sleep back on track. Explore everything our Village community has to offer, from top-notch facilities including a cutting edge gym floor with all the latest cardio, resistance and functional training equipment, latest fitness classes and our indoor heated pools. Your membership doesn't end there. Being part of our community means you bag a host of member benefits from retail discounts to look good whilst working out to money off your next hotel stay and tasty treat in our pub & grill.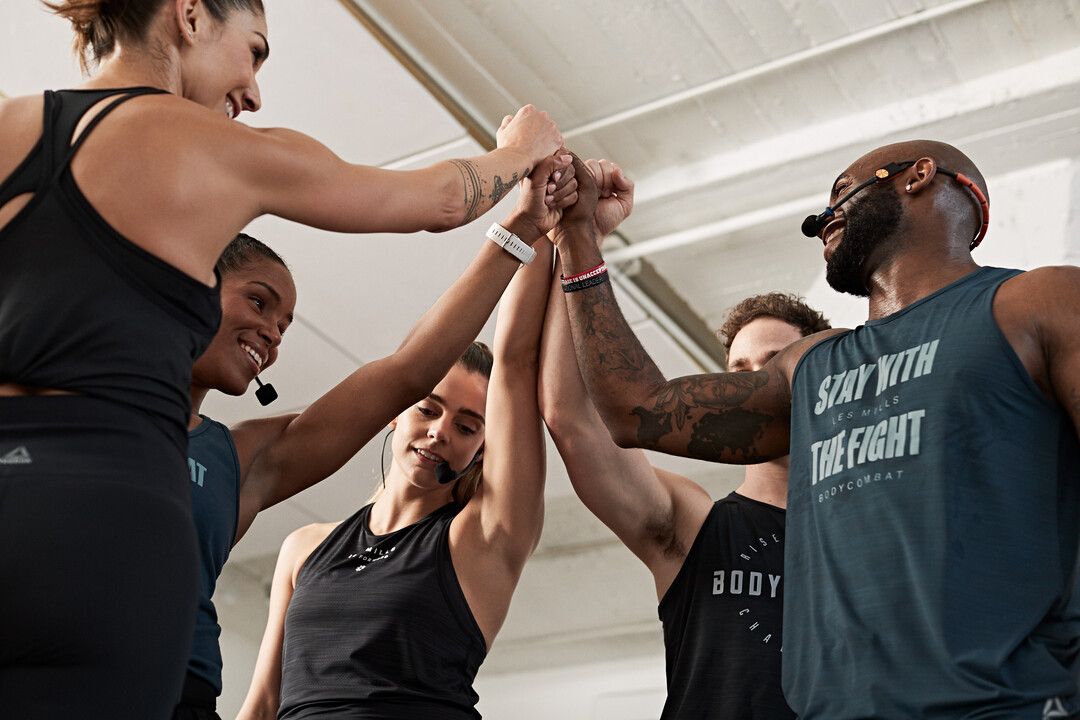 DEPRESSION AND ANXIETY
One of the main issues of those struggling with mental health is depression and anxiety. We all know how it feels to have days where we feel down, but depression is much more than this. It affects how you feel and impacts your day to day life. There are several reasons why people feel depressed and anxious, but there are so simple tactics you can include in your daily life to ease symptoms.
Physical activity is a great way to boost your mood. Not only are your endorphins released, but exercise also gives you something to focus on and take your mind off your worries. Although, we realise when you feel low, it can often be a struggle to get yourself motivated to participate in any exercise. If this is something you struggle with, why not get advice from an expert personal trainer? They will give you all the inside tips to get your fitness off to a great start, but they will also help motivate and encourage you on your journey… we could all do with someone in our corner.