Looking for some new gymwear so you can sweat it out in style? Our rundown of the best performing and on-trend gymwear will help you get the look.
WOMEN'S TOP GYMWEAR PICKS
We ladies like to look good, so we feel good too, and that does even include when we are sweating it out at the gym, so let's take a look at our current favourite pieces you need in your gymdrobe.
FIT SEAMFREE CONTRAST GYM LEGGINGS
Every girl needs a couple of gym leggings in their wardrobe. While we know it's good to have some classic designs, we have been on the hunt for something a little different to add some colour to our black gym fits. We fell in love with the colour of these gym leggings from Boohoo. They are perfect for all your sweaty gym sessions, with breathable, sweat-wicking material to keep you feeling as cool as a cucumber. Pair with the matching sports bra to get the look.
REASONS TO BUY:
Seam free
Breathable
Sweat-wicking
Shop now.
RIB SEAMLESS GYM LEGGINGS
If you're in the market for some staples in your gymwear wardrobe, look no further than these ribbed seamless leggings from Boohoo. This classic grey colour will match with almost any colour gym top and jacket, making this a great versatile piece to add to your collection. All designed in this seamless style with no stitches or seams for ultimate comfort.
REASONS TO BUY:
Seam free
Lightweight
Durable
Flexible
Shop now.
Gym leggings are essential to anyone's wardrobe, whether you're guilty of wearing them lounging around the house even when you're not hitting the gym or whether you wear them to smash a killer workout. So save a few pounds on your new gym leggings as a Village Gym member as we give you 5.5% off a Boohoo…nice one!
NIKE TRAINING PRO DRI-FIT TANK TOP
Looking for the perfect summer training outfit? We have got you covered with this super stylish fit by none other than Nike. This tank top will keep you super cool during the summer months using their dri-fit technology designed to keep you dry for longer so you can get in that workout no matter what the weather. Nike has got your back as this top comes complete with a shelf-bra, so you are supported at all times.
REASONS TO BUY:
Breathable
Lightweight
Supportive
Shop now.
NIKE WOMEN'S TRAINING PRO DRI-FIT SHORT
Complete the look with these dri-fit training shorts, an absolute staple for those warm summer months. The lightweight material paired with the dri fit fabric provides all the ventilation you need. Complete with an elastic waistband branded with Nike, just grab your trainers, and you're ready to go.
REASONS TO BUY:
Breathable
Lightweight
Elasticated waist
Shop now.
Want the look for less? Simply add to your basket, slash a slight discount (9.5% at Footlayslym) with our member benefits and come and get your fitness kicks on our cutting-edge cardio equipment - simple!
NIKE REACT TRAINERS
Now I don't know about you, but Nike is the first place I look when purchasing some new gym trainers. Our current favourites are these Nike React Trainers. Not only are they super on-trend, but the white colour way will also match with almost any gym fit. It's not all about how they look, these trainers also provide all the support you need when smashing a killer gym sesh.
REASONS TO BUY:
Lace up fastening
Padded Tongue and Cuff
React foam midsole provides ultra-responsive, springy cushioning
Nike Branding
Pull tabs for easy entry
Rubber pods on the sole add traction and durability
Shop now.
You lucky members can look the part for less as our member reward program offers you 6% off at Nike, don't say we don't treat you guys.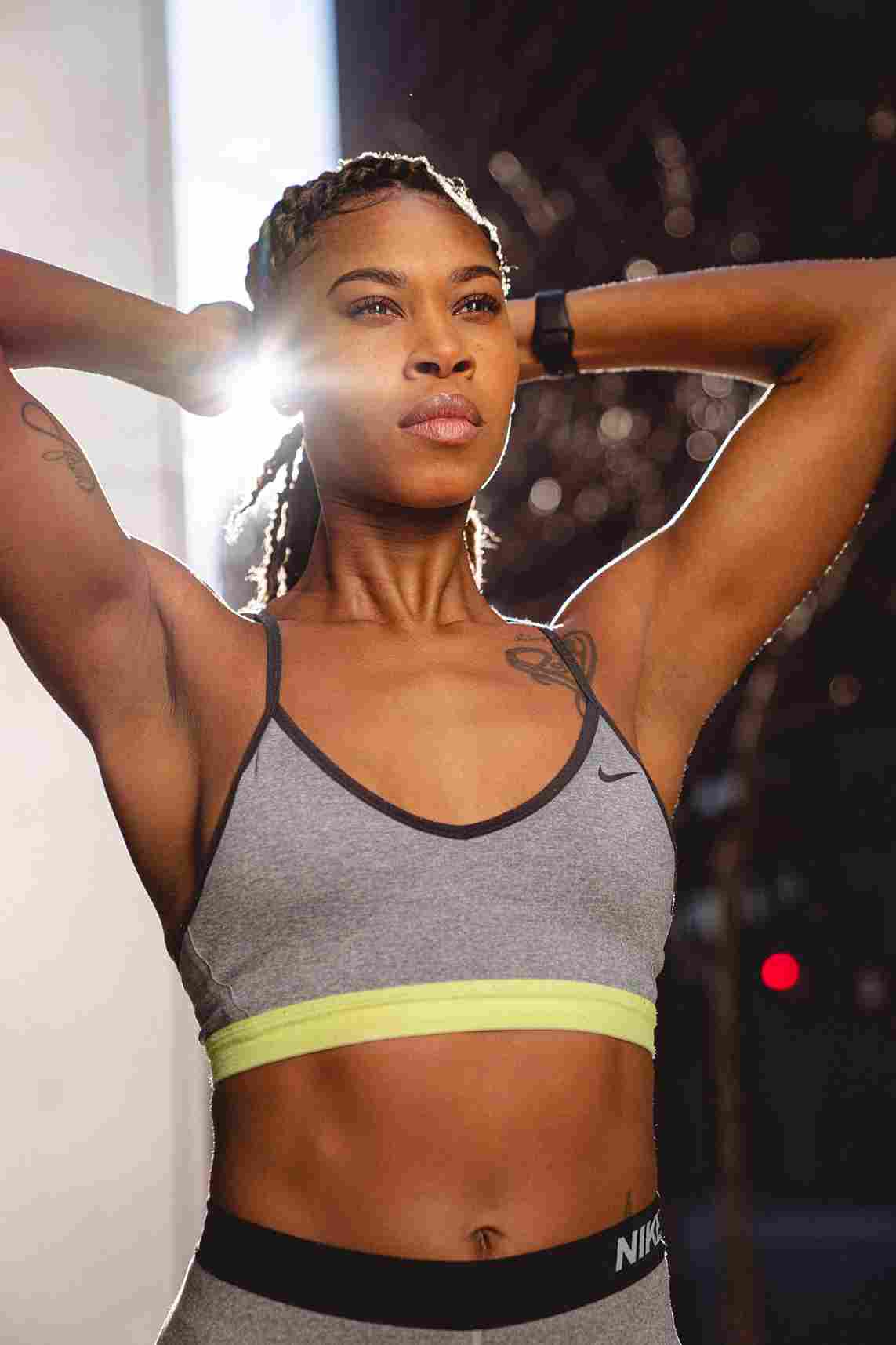 MEN'S TOP GYMWEAR PICKS
TIRO 21 TRAINING TRACKSUIT BOTTOMS
Every man needs a staple black jogger in their collection, and Adidas kill it when it comes to the staple gym wardrobe. These Trip 21 training tracksuit bottoms are great for those chilly days, although they still absorb moisture allowing you to feel cool as you sweat it out in the gym. Complete the look with any lightweight t-shirt, and your sorted!
REASONS TO BUY:
Slim Tapered Fit
Elastic Waist
Front Zip Pockets
Adidas Branding
Moisture-absorbing
Shop now.
Tempted? We've got some cracking news. As a Village Gym member, you can bag a 9.5% off your latest gym fit at Adidas… smashing!
MONTERRAIN SPRING RUNNING SHORTS
Monterrain is a pretty up and coming brand when it comes to gymwear. It's the latest must-have brand in your collection, and these shorts are no exception. This classic grey colour is also a staple in your wardrobe and can pretty much be replaced by your joggers in the summer months.
REASONS TO BUY:
4-way Stretch
Reflective Print Detail
Monterrain Branding
Shop now.
UNDER ARMOUR TECH 2.0 T-SHIRT
Under Armour are another classic when it comes to gymwear, they really can't go wrong. This lightweight t-shirt uses UA technology to provide you with a comfortable fit that wicks moisture away from the skin.

This top comes in many different colours, so whether you need a classic colour or a pop of colour to add to your gym wardrobe... we got you.
REASONS TO BUY:
Moisture Wicking
Anti-Odour Technology
Under Armour Branding
Shop now.
UNDER ARMOUR TECH QUARTER ZIP T-SHIRT
Now here in the UK it can get a be chilly, even during the summer months you may need a jacket when going to and from the gym. Quarter-zip jackets are the perfect choice for your gym fit. You really are spoilt for choice with this Under Armour Quarter Zip with over ten colours to choose from.
REASONS TO BUY:
Moisture Wicking
4 Way Stretch
Anti-Odour Technology
Under Armour Branding
Shop now.

Don't forget you can save those pennies on this fit. As a Village Gym member, you can bag yourself 9.5% off Footlayslym to get those gym fits for less.


ON RUNNING CLOUDSWIFT ROCK TRAINERS
On Running is becoming the latest craze, although they have actually been around for many years. This comes as no surprise as On Running has nailed the technology for the perfect running shoe, with their Helion™ superfoam allowing you to feel like you are running on clouds…literally!
REASONS TO BUY:
Lace-Up Fastening
Padded Tongue and Cuff
Moulded Heel
On Running Branding
CloudTec Foam is perfect for absorbing impact
Patterned Grip Tread for added traction
Shop now.
C'mon, what are you waiting for? Grab your trainers with your 6% members discount from Asos and crank up that cardio!
---

Log in to Village Rewards to check out all of the latest fashion discounts at your fingertips.
Not a member? Check out our latest joining offers online…