With Valentine's day just around the corner you might be thinking of trying to capture someone else's heart, but it's your own heart that you need to be thinking about!
Heart health is so important as cardiovascular disease (CVD) is the leading cause of mortality in the world, but luckily it is also one of the most preventable. So make sure you do everything you can to reduce your risk and keep your heart happy, healthy and ready for the season of love!
There are lots of things that you can do to help to reduce the risk of cardiovascular disease, including switching to a healthier diet, limiting alcohol and giving up smoking. However, there are also some key physical lifestyle changes that can greatly improve your heart health too:
Let's Get Physical! 
Exercise is one of the most important factors in preventing cardiovascular disease and heart problems. In particular you should try to incorporate cardio exercise into your daily workout routine, which will raise the heart rate and get that blood pumping!
Regular cardio exercise can strengthen the heart itself as well as the blood vessels. It also improves the flow of oxygen around the body and can lower blood pressure.
Cardio exercises that are great for heart health include running, swimming and cycling, but there are also several classes that also offer a great cardio workout too. 
Dance classes such as Zumba, Sh'Bam and Body Jam provide an up-tempo workout that really gets your heart rate going! And HIIT classes such as Burn, Motion, Les Mills Grit and Metafit provide a quick, but highly effective cardio workout that has been shown to have the same cardiovascular benefits as exercise classes that are twice as long!
Get in the Zone
Myzone belts are a great tool to track your fitness and keep you motivated in the gym, but they also let you see your heart rate in real time on the in-gym screens as you work out. In addition, you can keep track of your heart rate over time via the smartphone app.
Your heart rate when exercising can be a good indicator of heart health, so it's a good idea to keep an eye on it! Myzone belts are available to purchase from Leisure club reception and are currently on offer for £54.99 - a massive saving of £75.00!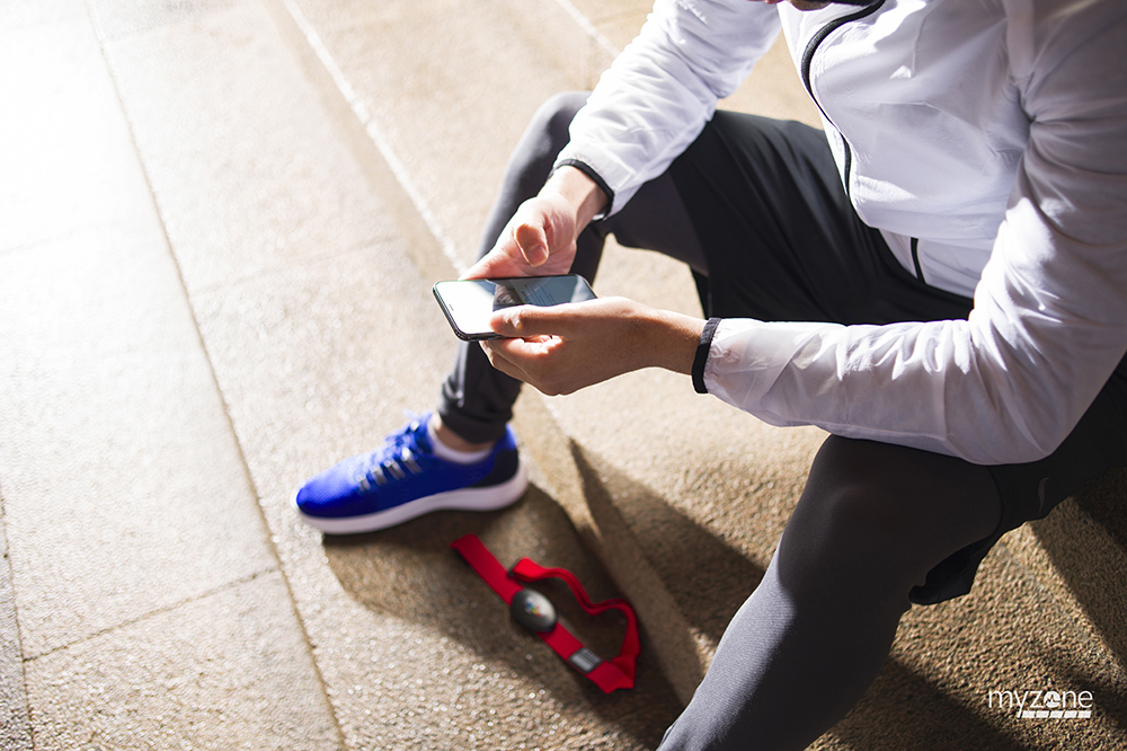 Under Pressure
High blood pressure is one of the major factors that can lead to cardiovascular disease. Eating a healthy diet and reducing body weight have both been shown to lower blood pressure to reduce cardiovascular disease risk.
Body weight can be reduced by increasing activity levels such as attending regular gym sessions or taking part in exercise classes. Weight training in particular has been linked to long-term reductions in blood pressure, so try a class such as Les Mills Body Pump which combines weight lifting with cardio exercise, for a full body workout that can lead to lasting health benefits.

Stress Less!
Heart disease can be linked to stress in several ways. For example, it can cause high blood pressure and in some circumstances, extreme stress can increase the risk of a heart attack.
Try a holistic exercise class such as yoga or tai chi, which are great ways to relax and reduce stress levels, as well as increasing physical activity. Couples yoga anyone?