Staying the night? Don't fancy hitting the gym? Then get your fitness routine on from the comfort of your cosy hotel room!
This full body workout takes just 20 minutes. So set the climate control, make some space and follow our lead...
You'll need:
A resistance band
A foam roller
A weight plate
A mat
THE HOTEL ROOM WARM UP
Each move should be done for 60 seconds.

THE HOTEL ROOM WORK OUT
Complete each move for 60 seconds, taking a 30 second rest between each exercises.
Run through the work out twice (approximately 20 minutes).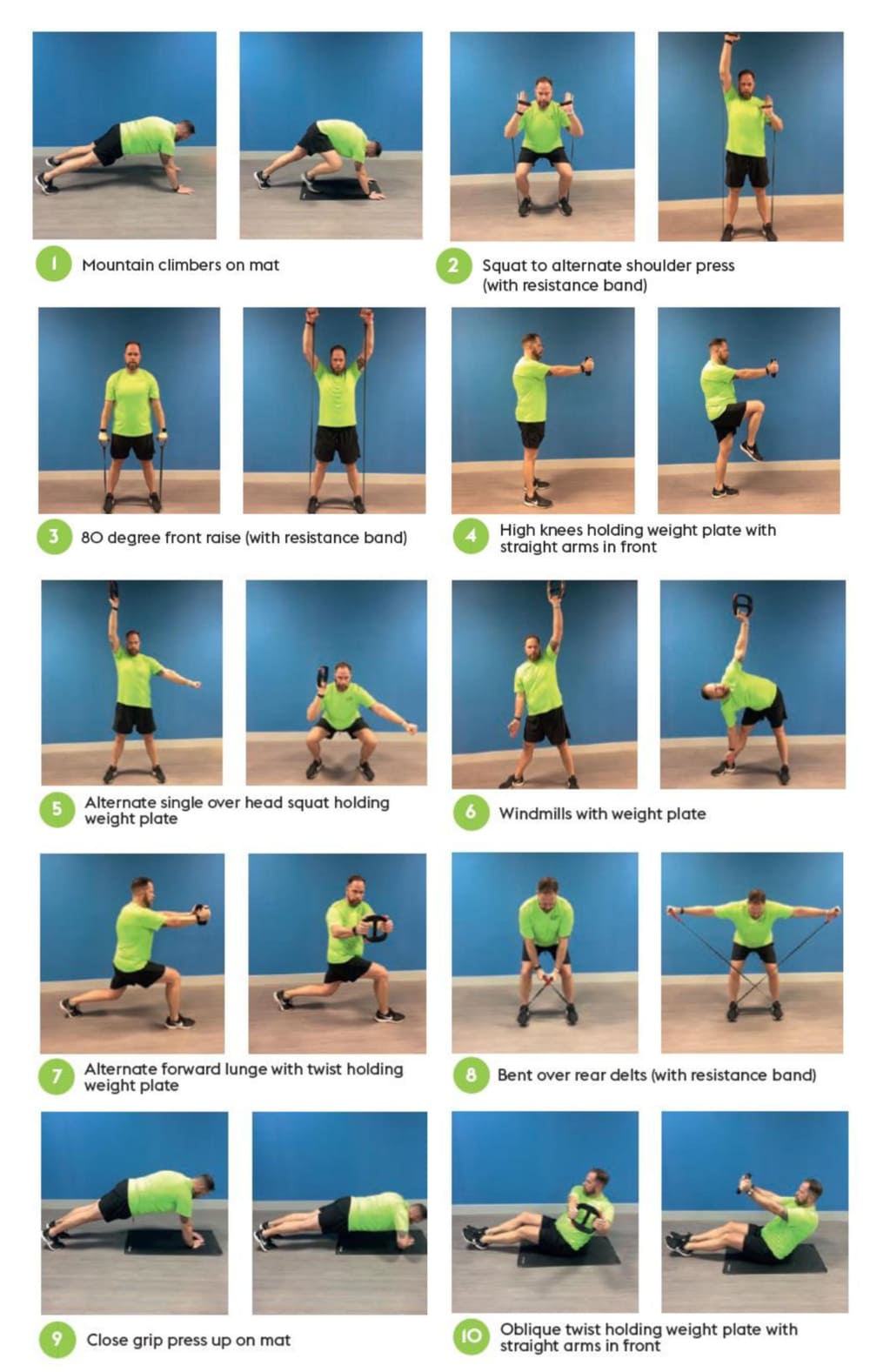 THE HOTEL ROOM COOL DOWN
Foam rollers are a great way alleviate muscle tension after a workout. Here are some of our favourite
moves for quick fix.
Target calves - sit on mat with legs straight in front, place hands behind you to support your weight. Put foam roller behind calves and roll slowly up to knees, pausing on any tender spots.
Target hamstrings - sit on mat with legs straight in front, cross one ankle over the other. Put foam roller behind knee and roll slowly up, stopping at glutes.
Target back - sit on mat with with foam roller at base of back, place hands behind to support weight. Bend knees and slowly roll up your back.
Disclaimer: Exercise is undertaken at your own risk. Village Hotel assumes no responsibility or liability for any damage suffered by any person as a result of this workout. By voluntarily undertaking any exercise displayed on this page, you assume the risk of any resulting injury.