If you're after a fat-burning workout that beats sweating it out on the gym floor, our Boxercise class is a great way to add a little 'punch' to your workout routine. 
What is Boxercise?
Our Boxercise class combines high intensity boxing, cardio and circuit training techniques, based on the training concepts of professional boxers. During the class, you'll get to grips with padwork, boxing circuits, cardio and resistance exercises for a high energy workout that will tone, improve agility and blitz those calories.
We asked Leisure Operations Manager and professional boxer, Lee at Vilage Gym Bury for the low down.
Who Is Boxercise For?
"Everyone! Whatever your age, gender or sporting ability, our Boxercise class is ideal for all and is perfect for beginners. It is great for anyone planning on weight loss, improving their overall fitness and members who love to workout as a group."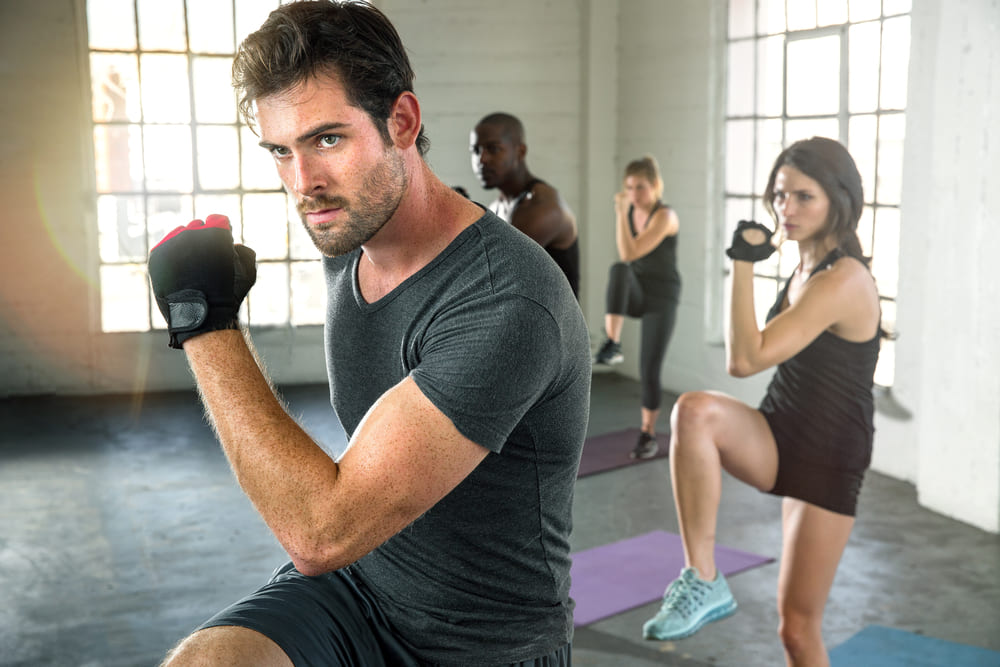 What Are The Benefits Of Boxercise?
"Fast paced hooks and uppercuts will engage the shoulders, back, arms, obliques, core and abdomen to help burn body fat and increase muscular definition.
Fast reps and intense activities will help to increase endurance and stamina giving the body a full cardiovascular workout.
Boxercise can also massively improve motor skills, balance, reaction time, and eye co-ordination and overall agility.
Our class is also a great way to release muscle tension and channel any inner aggression which can be great for stress relief."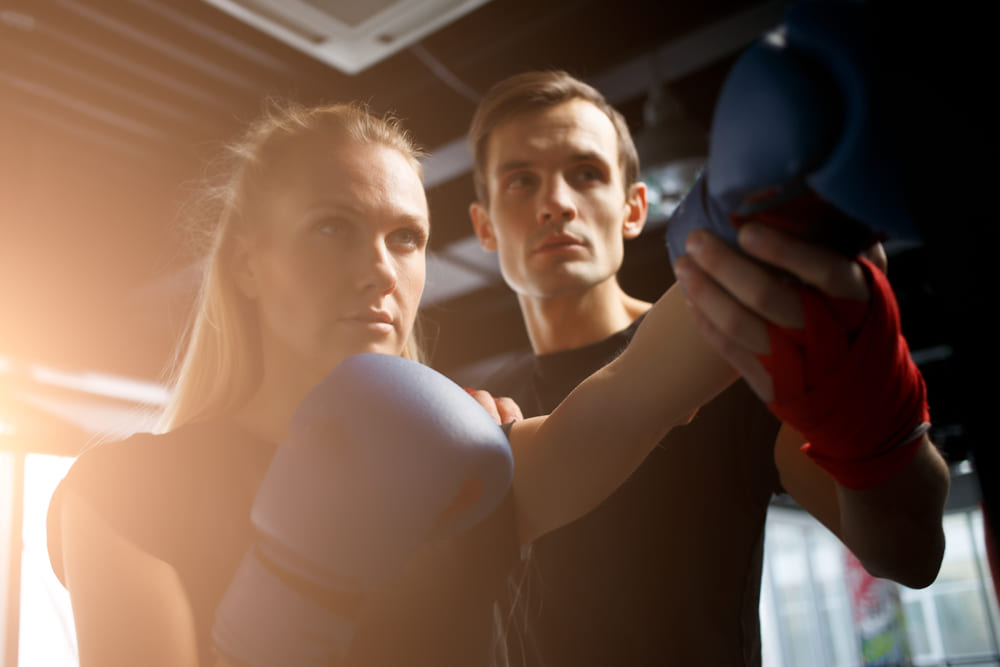 Any Tips For Boxercise Beginners?
"If you're attending a Boxercise class for the first time, bring a bottle of water with you to ensure you stay hydrated. You'll sweat a lot, if you work hard enough! So hydration is key.
Bring the right clothing, I'd advise shorts and a light t-shirt, light running trainers or boxing boots. You want to be comfortable enough to move about without feeling restricted.
Bring gloves and hand-wraps. We'll teach you how to wrap your hands correctly. This is really important to ensure you don't injure your hands during the class.
Control your breathing. If you take short breaths, you'll tire yourself out quickly. Ask your Boxercise instructor about correct breathing technique so that you can practice better control, and last the distance.
Focus on your footwork. Your Village Gym instructor will show you how to best work your feet to ensure you stay agile and balanced. You can practice this at home in between Boxercise sessions. 
And have fun! It's a workout, though it's supposed to be enjoyable. Immerse yourself into the group dynamic, don't be afraid to bust a move and leave your insecurities at the door. We were all beginners once!"
What Do Our Member Say?
"I love Boxercise in Aberdeen! It's a tough workout but you really feel the results!" (Kate | Aberdeen member)
"I don't enjoy traditional aerobics classes, so Boxercise is a great way for me to get my workout done in a way more fun setting!" (Tom | Cheadle member)
"I can see the changes in my body since doing a boxing class for 6 months. I can workout for longer without getting out of breath, plus the muscle tone in my arms is much stronger! Love it."  (Anne-Marie | Warrington member)
Ready? Book your Boxercise class online!
See more from our fitness expert, Lee on Instagram