The Benefits of a Gym Buddy 
Working out with a friend doesn't only add a little more fun to your fitness regime, but research shows that hitting the gym with a buddy can improve your performance, endurance and weight loss results.
A study published in the scientific journal Nature Communications, found that men are influenced by both their male and female friends, while only women influence other women when it comes to getting fit. So, if you're hitting a plateau, lacking in motivation or simply want to combine your social time with your sweat time, a few ways working out with a friend can have a big impact on your fitness results…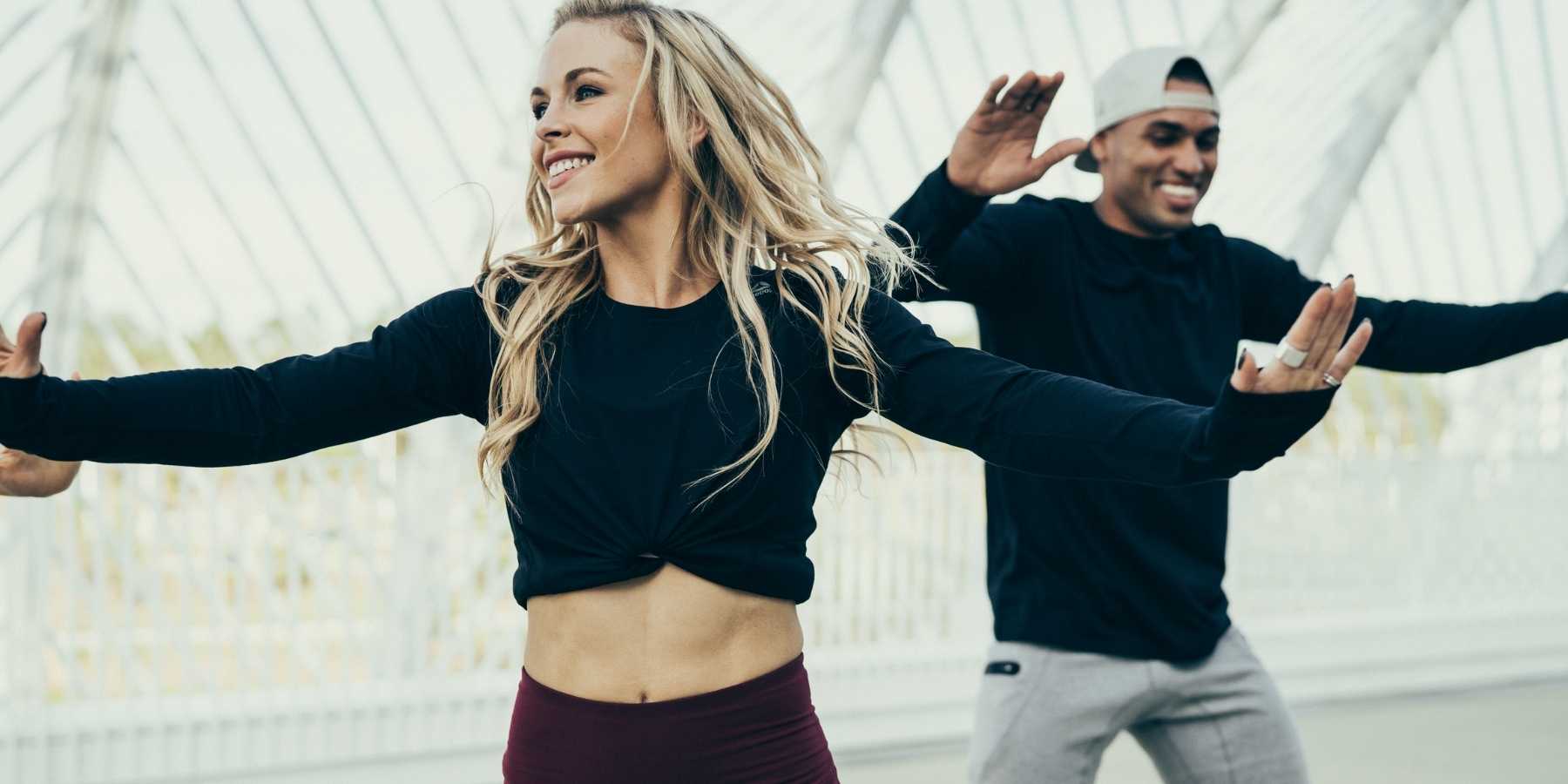 No Skipping Sessions
We've all been guilty of skipping a gym session in favour of a spot of sofa time. Hey, we all like to catch up on the latest Netflix boxset! Though make the commitment with a friends, and you'll be less likely to duck out for fear of letting them down.
Having a gym buddy makes you accountable to someone else, so your achievements on the gym floor are no longer just for you… they're for your buddy too. And that includes showing up in the first place!
Double Your Output
According to a study by Kansas State University, working out with a friend can increase the intensity of your workout by up to 200%. This is because we feel pushed to keep up with each other.
Pounding the treadmill alone can be tedious, and quickly lead us to jump off a little earlier than we would in the presence of a friend. Likewise, we're more likely to perform a few extra reps when we have our bestie beside us.
"We found that when you're performing with someone who you perceive as a little better than you, you tend to give more effort than you normally would alone," (Brandon Irwin, Kansas State University)
Up The Burn
Studies have shown that exercising with a friend can increase calories burned by up to 25%.
Add a little friendly competition into your workout and you're less likely to call time on it early, or put in a below par session. The motivation that comes from having a fitness friend pushes us to go that bit further, with the average workout with friends lasting for 44 minutes, compared to a solo session at 38 minutes.
The Ideal Influencer
According to personal trainer and Men's Health contributor Scott Baptie, having someone to train with can offer a 176% greater chance of transforming your body.
A social support network increases your chance of reaching your goal, as we look up to those with the physique, stamina or strength we want to achieve for yourselves, and work harder to get there. This added motivation leads to more commitment, and better results in the transformation stakes.
A Fresh Outlook
Exercise is 'socially contagious'.
We're constantly tempted with the latest fitness trends and techniques, which lead the adventurous amongst us to give them a try. Trying a new fitness trend alone can be a little daunting, so having a buddy to hand will allow you both to dip a toe in and try that new fitness class or workout routine with confidence.
Trying new exercise methods is a great way to escape that comfort zone, which will push you harder towards your goals.
A Bonding Experience
Those that gym together, stay together. Exercise builds bonds. In fact, in a study by Oxford University, it was found that 'social motion' (moving together) improved feelings of teamwork.
The study found that athletes who warmed up in sync with others were nearly seven seconds faster, suggesting teams with a good bond have a high chance of performing at their best.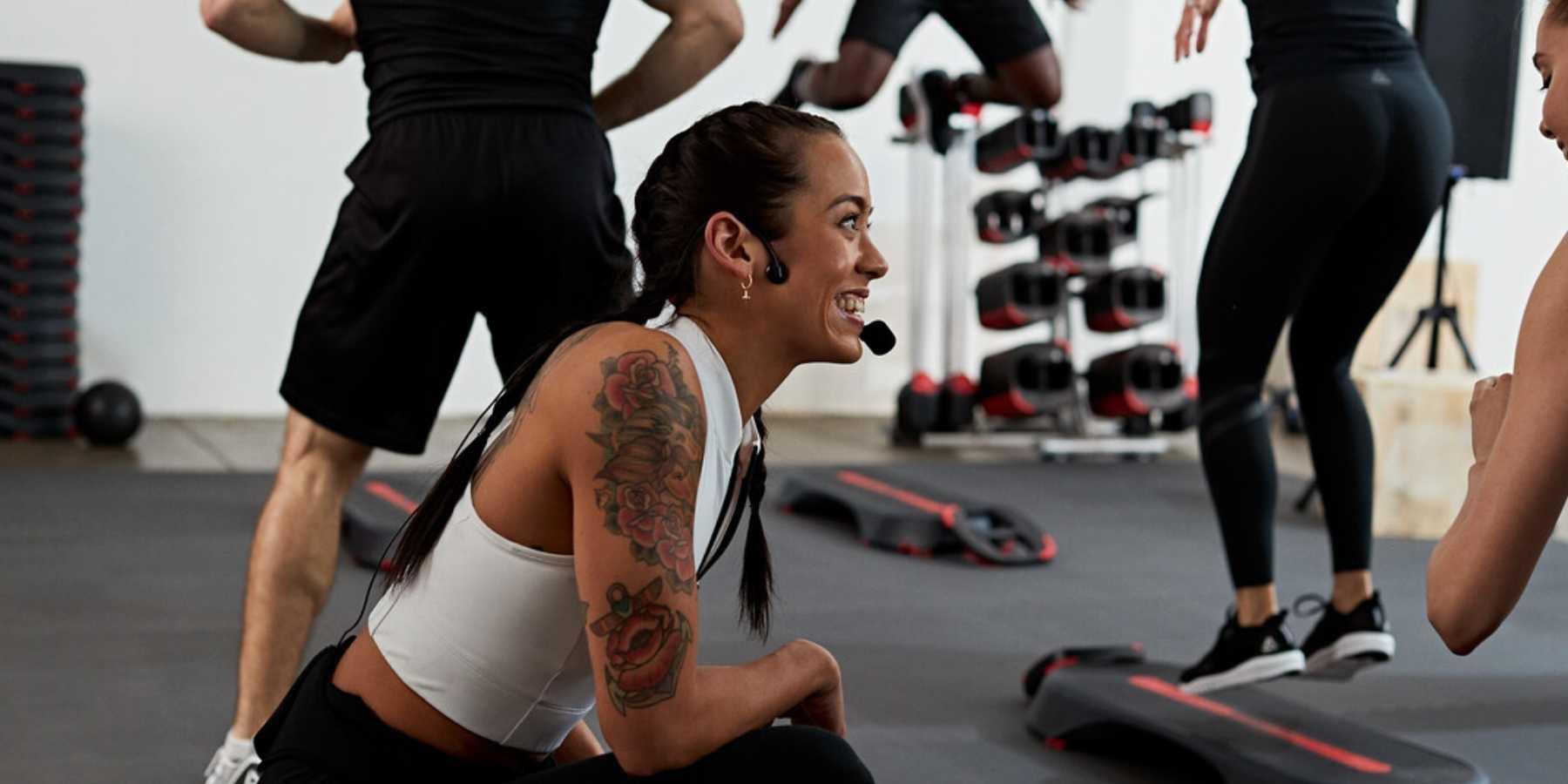 The Best Classes To Do With Friends
Now we've convinced you of the benefits of working out with a buddy, grab your pal and try one of these sociable sweat-sessions, guaranteed to give your workout a good shake up.
Zumba
Dance your way to a sleeker physique, with Zumba. Ideal for beginners, gym newcomers or even those with two left feet. You'll perform choreographed dance moves, led by a Village Gym instructor to help you find your way. With moves inspired by samba, mambo and salsa, this is a great way to blitz calories, whilst having fun with friends.
Go as fast or as slow as you can handle, as you Zumba your way through a cardio session that will work every major muscle group, improving flexibility and boosting your energy levels too.
Get ready to shake those hips!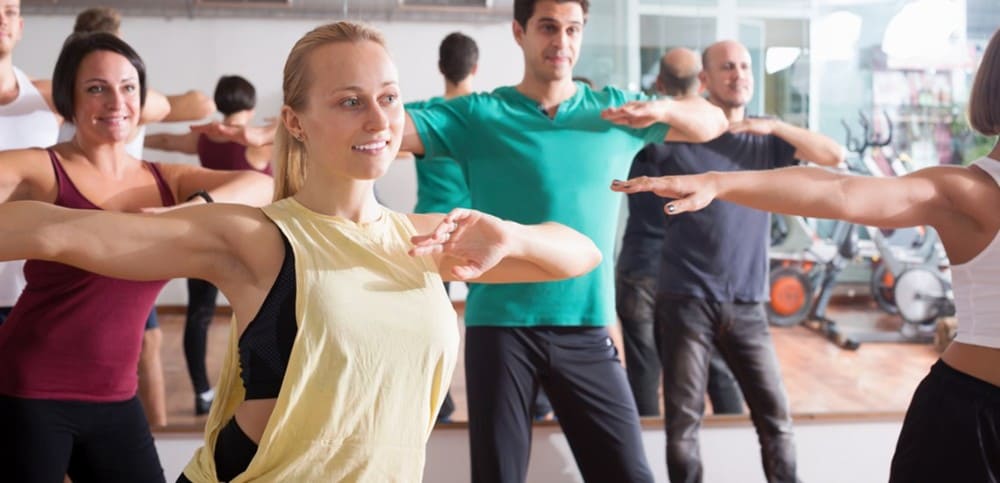 BodyJam
The perfect combination of music, dance and cardiovascular exercise, our BodyJam™ class is ideal for friends that love to get their groove on.
Throw shapes to the latest dance tunes, led by one of our expert fitness instructors, for a full body, cardio boosting, fat-burning workout. A great choice for those looking to tone their lower body and lift that booty!
It's just as much about having a great time as it is getting fit. What's not to love?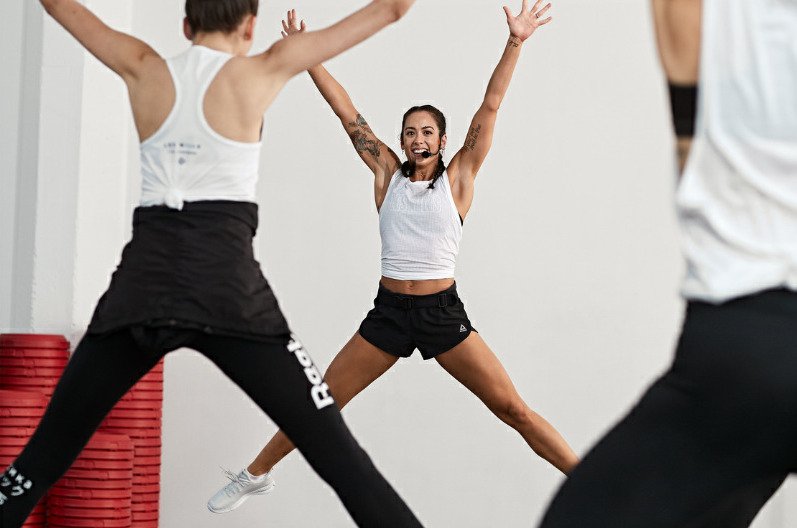 HIITStep
HIIT Step is a 30 minute HIIT class choreographed to bespoke soundtracks created by some of the UK's top House DJs. Great for groups of pals that love Saturday nights on the dancefloor and feel-good house tunes.
This fat-blasting class has been developed using the expertise and experience from those that have competed for and worked with Team GB.
Barre
Our Barre workouts, designed by Les Mills, are accessible to all fitness and flexibility levels. Many of our more senior members love this ballet inspired workout with friends.
Combining classic ballet positions with high repetitions of slight movements using very light weights, Barre can improve posture and help shape your body. New to the club? Barre is a great place to start on the group fitness scene.
Sh'Bam
Dance workout, Sh'Bam™, is a fun and insanely-addictive fitness class. Your instructor will guide you through simple (yet sassy) dance moves, all set to a party playlist.
Great for all fitness levels, and even more fun when you bring along a buddy, Sh'Bam™ is a full-body workout that will tone, shape and leave feeling pretty darn happy too!
If you've found something you think you'll love to add some groove to your goals, book your spot via the Village Gym member's area to book your class online!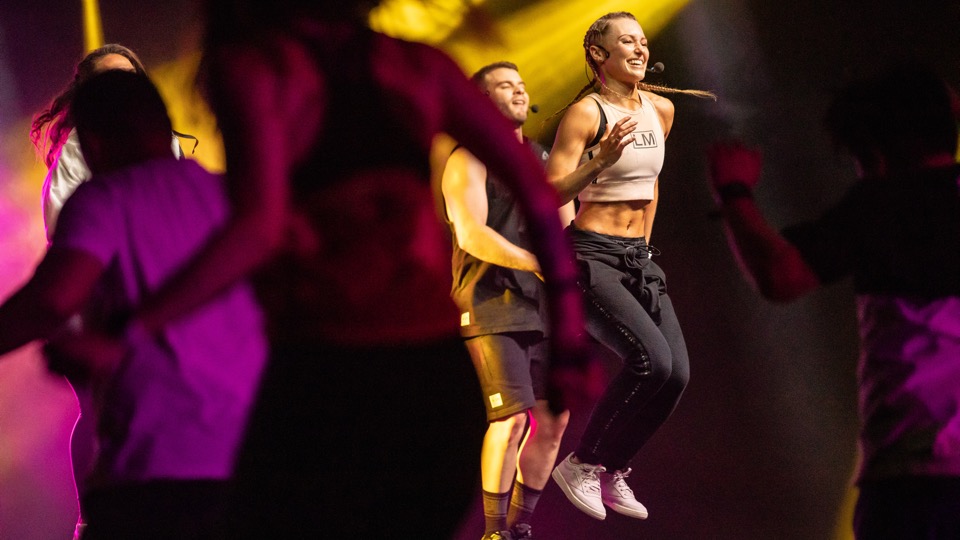 ---
Working out with a buddy sure beats sweating it out alone. So why not refer a friend now, not only do you get yourself a new workout buddy you also get a treat from us.