Attending a group fitness class as a first-timer can leave you pondering over the perfect attire. Do you dress for comfort, agility, climate... or style?
Clue: screw the style. You're here to get fit, not flaunt your fashion. 
What to wear for your fitness class depends on the type of class you're taking, and how you'll need to feel to get the most out of it. So we've outlined a few pointers to put together the perfect workout wardrobe to ensure you hit the studio dressed for the occasion.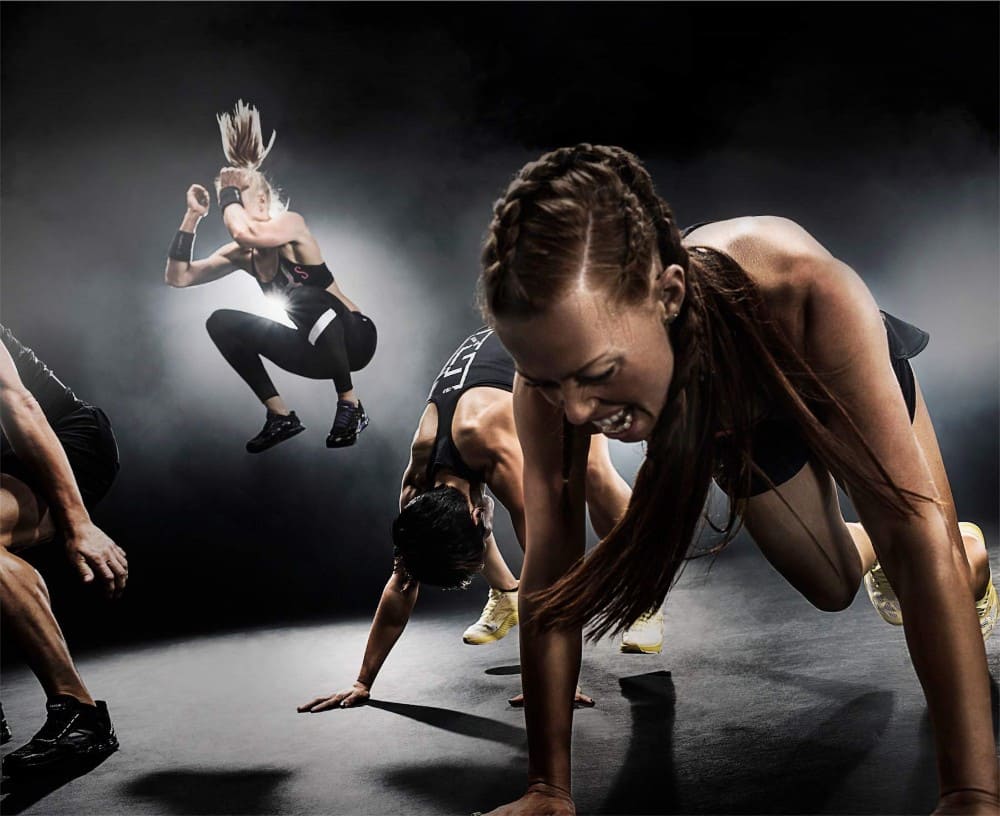 HIIT Class
Cardio, Plyo, Metafit, Burn
High intensity workouts involve plenty of movement and a lot of sweat. Opt for leisure wear that fits the body, yet allows it to breathe. 
Leggings or workout tights offer great freedom to move, perfect for manouvres such as bear crawls and squats.  
Shorts will help keep you cool, but go for a tighter fit to prevent the, from riding up. 
On top, vests with loose fitting arms will allow you to move quickly, whilst keeping your arms unrestricted.
Ladies - invest in a good sports bra to prevent back pain or discomfort whilst running, jumping and perfecting those burpees!
On the feet, choose a supportive shoe with plenty of bounce and shock absorbing soles. You'll want to feel that your ankles are well-supported and that your feet are flexible.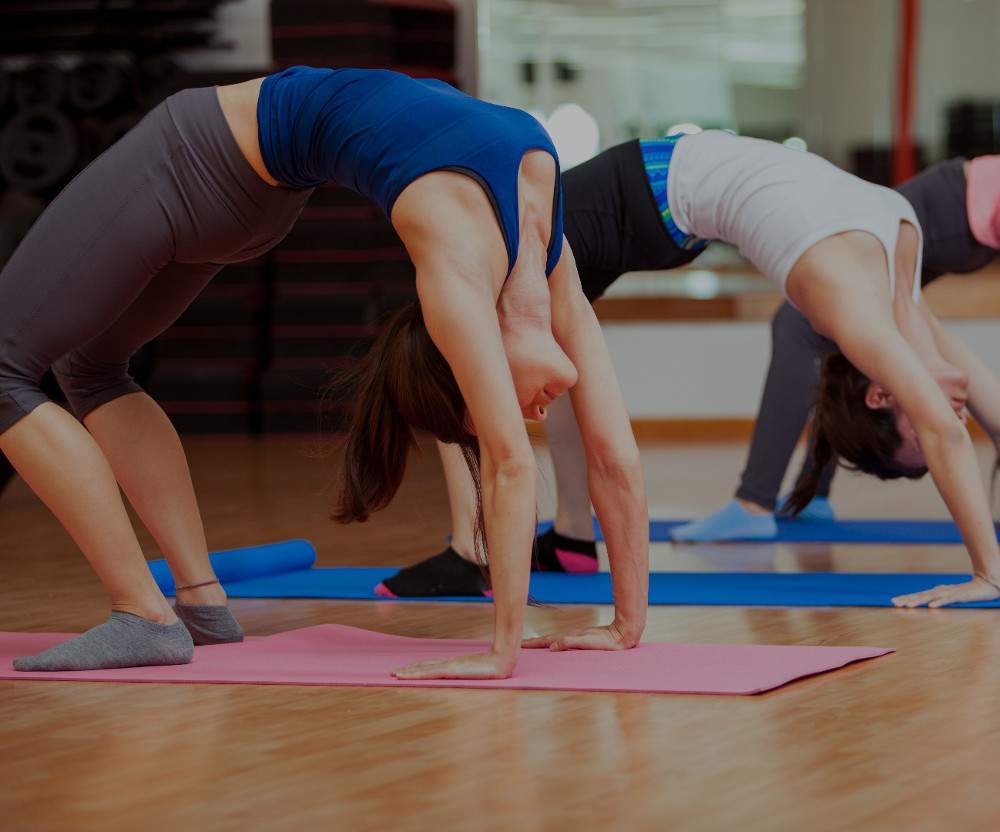 Holistic Class
Yoga, Pilates, Tai Chi, Barre
Holistic fitness classes are all about fluid movements, so you'll want to wear something that allows you to move, stretch and contort your body into numerous positions!
Choose a top that fits snugly, made from lightweight, breathable fabric. Loose tops will just drape over your head during a downward dog, or restrict your movements during stretches. If you're not a fan of clingy tops, choose something that's loose fitting at the top, but with a hemline that's fitted to prevent it from riding up. 
Check how your bottoms stretch! Thin fabrics can go very sheer when stretched into a yoga pose. Check out your behind before you hit the studio to avoid any embarrassing underwear reveals!
Muscle tank tops, racerback vests or fitted tshirts are great for yoga, pilates and martial arts classes.
On the feet, wear socks with small grips which will allow you to smoothly glide, without falling. Or a lightweight shoe that allows the feet to move easily.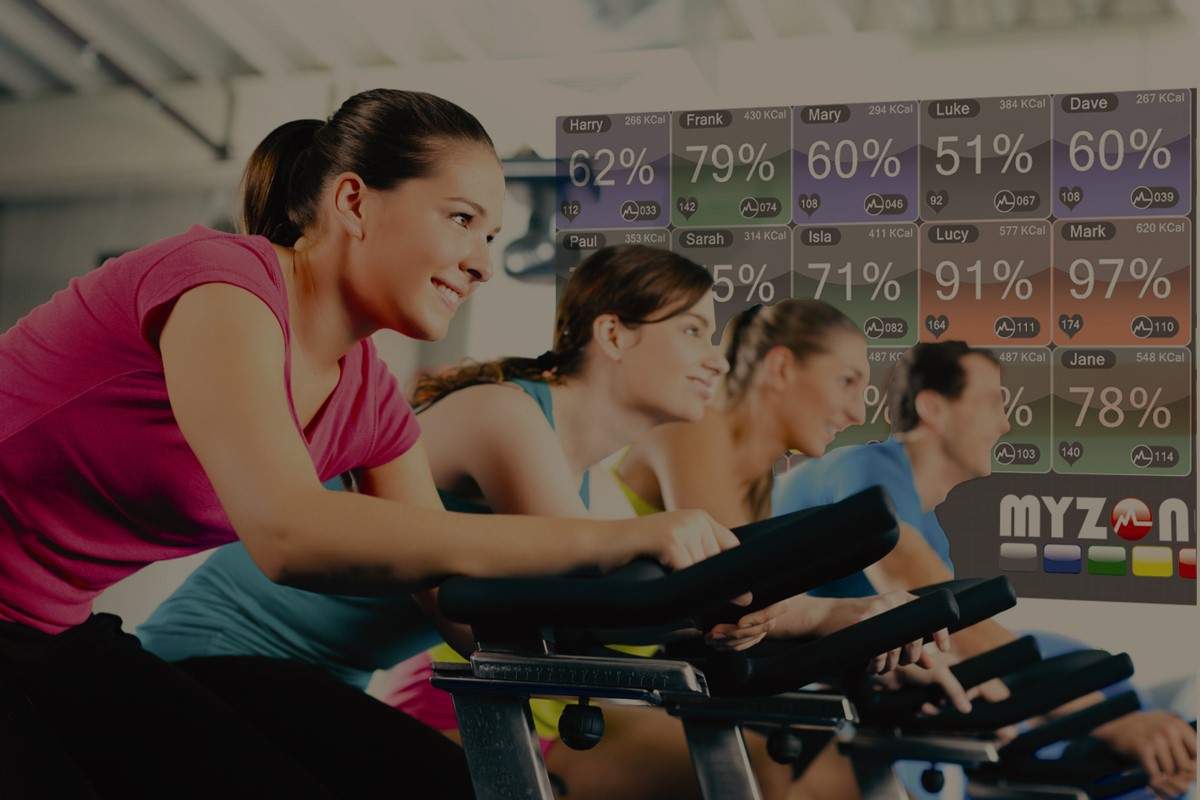 Cycle Class
Indoor Cycling, Spinning, The Trip, RPM
When cycling, you'll want to wear gear that fits close to the body. Nobody wants to be dealing with dangling joggers around the pedals. Think, leggings or fitted shorts that won't ride up throughout your class. 
Grab a sweat band to keep those pesky drips out of your eyes whilst you get your spin on.
And choose footwear that supports the ankles, with a good grip to avoid pedal slip!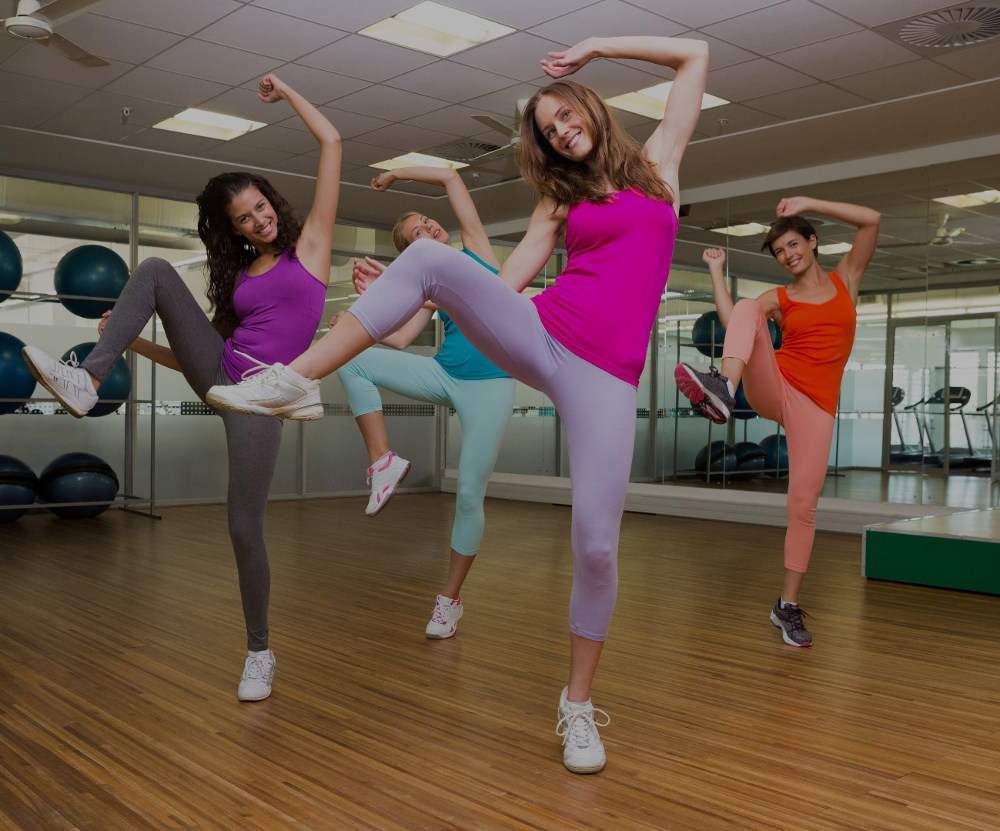 Dance Class
Zumba, BodyJam, Sh'Bam
For dancing, choose lightweight fabrics that allow you to move freely. Tight tops will restrict your arms, so choose something with a larger armhole or dropped armpit for maximum movement.
You'll get a sweat on, so anything made from cotton, mesh or lightweight wear designed to absorb sweat is perfect. 
Choose shoes with maximum support, preferably without laces, otherwise tie those bad boys well out of the way!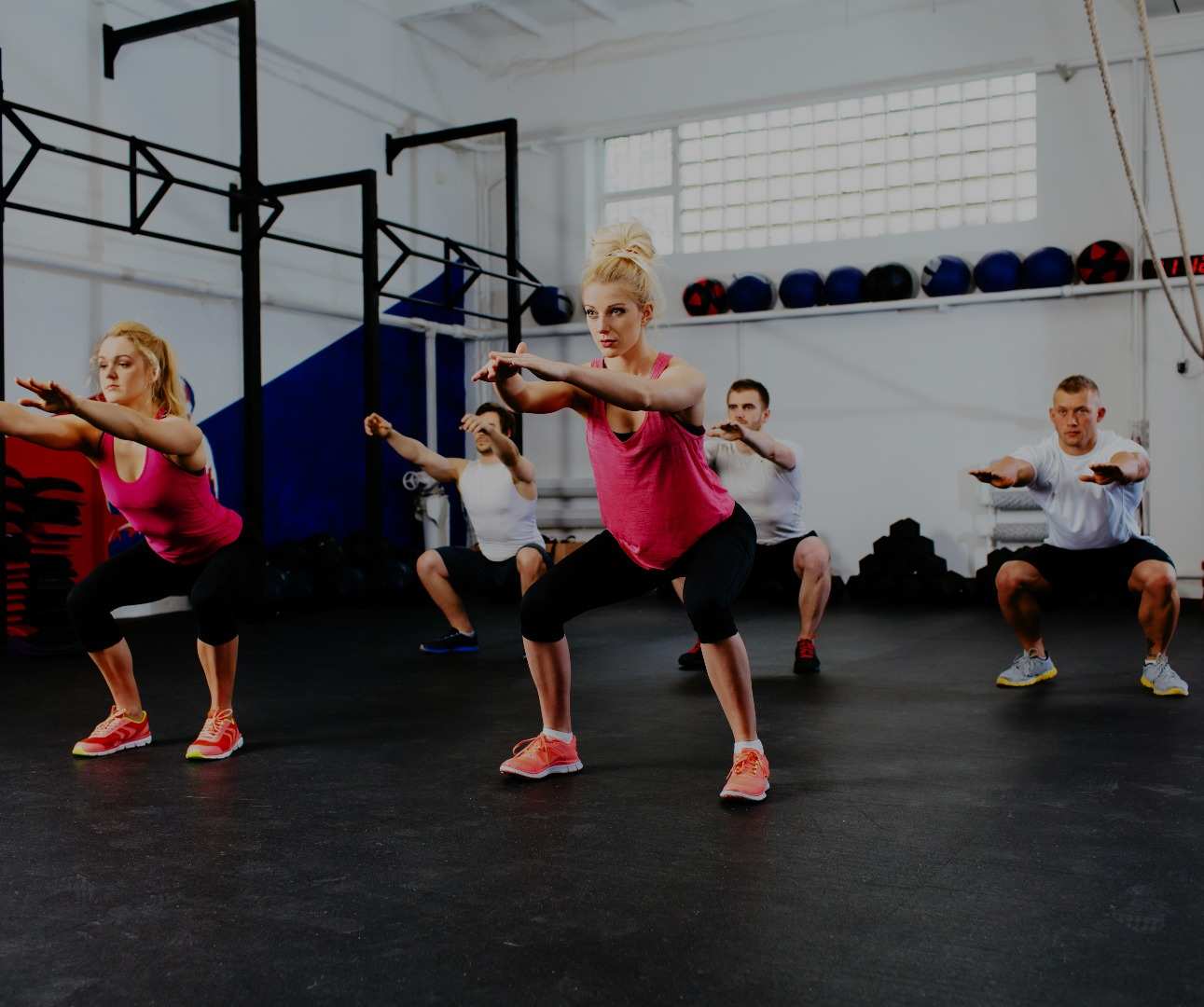 Aerobics Class
Cicruits, Step, Legs Bums & Tums
Aerobics classes will work up a sweat too, so wear something that allows the skin to breathe, and avoid anything overly loose fitting that might whip about and get in the way.
Lose the accessories. You don't want that necklace or watch to catch a fellow class member whilst you get your step on! 
Footwear should be comfortable, with grips on the soles and something you can run in, especially if you're taking a circuit class. 
Whatever you wear, think comfort first, style second. Though with such a stylish range of athleisure about these days, there's no reason you can't hit the gym with both! 
We created a handy infographic to help you prepare...