When it comes to that post-workout snack, reaching for the wrong stuff can sabotage your fitness goals. So, we're delighted to introduce a deliciously good range of protein-packed snacks to maximise your efforts and keep cravings at bay.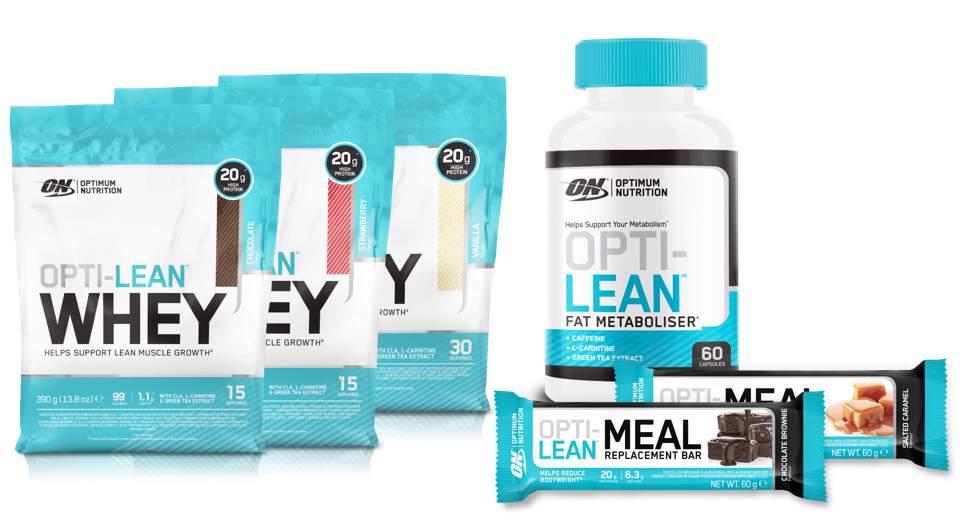 OPTI-LEAN™ Meal Replacement powder provides fast and slowly digesting proteins in a great tasting meal replacement powder. It's easy to mix, perfect for an on-the-go energy boost, and contains 7.3 grams* of fibre, with high quality carb sources from oats, flaxseed & chickpeas.

OPTI-LEAN™ Meal Replacement bar contains a high quality blend of protein, 6.3 g* of fibre and is available in 2 delicious flavours of Chocolate Brownie & Salted Caramel. Enjoy three for the price of two at your local Village Gym.

OPTI-LEAN™ Whey powder helps to support lean muscle growth & maintenance, and with added ingredients; CLA, L-carnitine & green tea. Enjoy after your workout to give your efforts that extra boost.

OPTI-LEAN™ Fat Metaboliser capsules have a unique blend of ingredients including caffeine, L-carnitine, green tea extract, pepper extract, zinc and B-vitamins, which help support your energy and metabolism to help your conquer each busy day.
The team at OPTI LEAN have put together a handy meal plan to help ensure you get all of the essential nutrition you need to fuel your workout efforts. We've made it into a handy graphic to pin on your fridge...
(Right click to save the image to your phone!)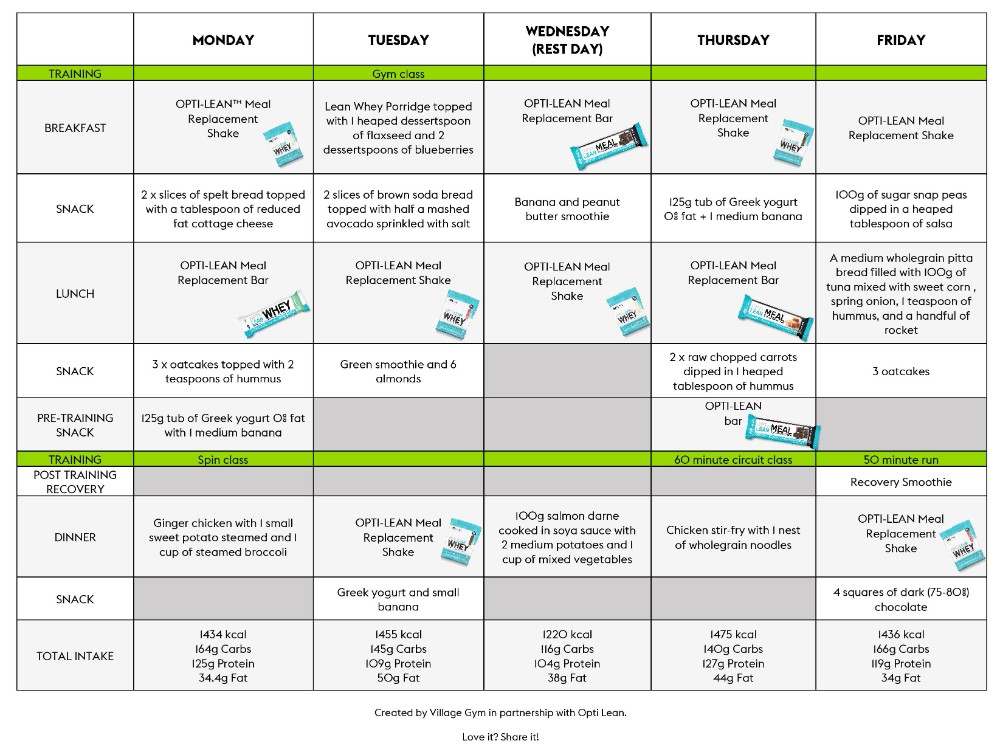 We're giving away an OPTI LEAN fitness kit, complete with yoga mat, yoga bag, resistance band and skipping rope. To enter, simply complete the form online.