It's common to let our fitness regimes slip throughout the year. Whether it's too cold or too hot, we'll find any reason to be deterred from heading out to the gym, and after a few missed sessions, the progress you've made in your fitness can quickly revert back to square one.
Taking an all-or-nothing approach to nutrition and exercise is effectively setting yourself up for a cycle of constant failure, meaning the body you've been dreaming of, is near impossible to achieve.
The truth is there's no easy route or secret to success when it comes to achieving your fitness goals. Real and lasting progress can only be made by changing our outlook towards fitness and adopting a healthy, balanced lifestyle all year round.
Quick fix programmes may promise you the world, but depriving yourself completely from the food you love and keeping up with an extreme training regime will inevitably result in falling off the fitness wagon completely and reverting back to old habits.

So this year, instead of pushing yourself to breaking point in the six weeks leading up to the summer, make some sustainable changes now.
The key is to find an exercise routine you love, that fits in with your lifestyle and works for you- that way it never becomes a chore!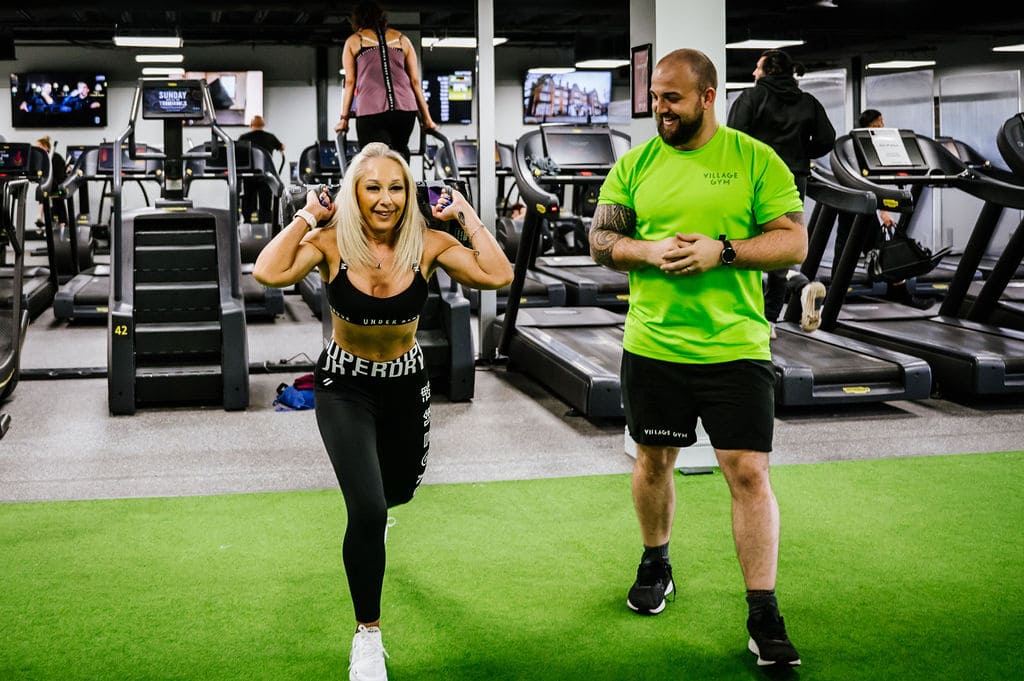 Don't Head For The Sofa
Whilst heading straight to the sofa after a hard day's graft sounds like the perfect way to end the day, chances are, if you get settled, you're likely to want to stay there. Head to the gym straight after work and make your workout a part of your day. It's a great way to break up the monotony of working from home and will help you to establish a workout routine.  Keep a gym bag in the car to ensure you have everything to hand for as soon as your working day is done. 
Find New Motivation
The dark can be a real drag, and leads us to prefer a cosy night on the sofa than a sweat sesh in the gym. Grab a buddy and hit the gym together for added motivation, and a routine you'll both commit to.
Or shake up your humdrum workout routine with a new fitness class. Pumping tunes, motivational instructors and plenty of fun! Choose from over 100 classes a week including dance-inspired Zumba, Les Mills Sh'Bam plus the latest experiences from Les Mills. 
BE KIND TO YOURSELF
Being kinder to yourself with a slower approach means that you're more likely to view exercise and healthy eating at a positive, rather than something which feels oppressive.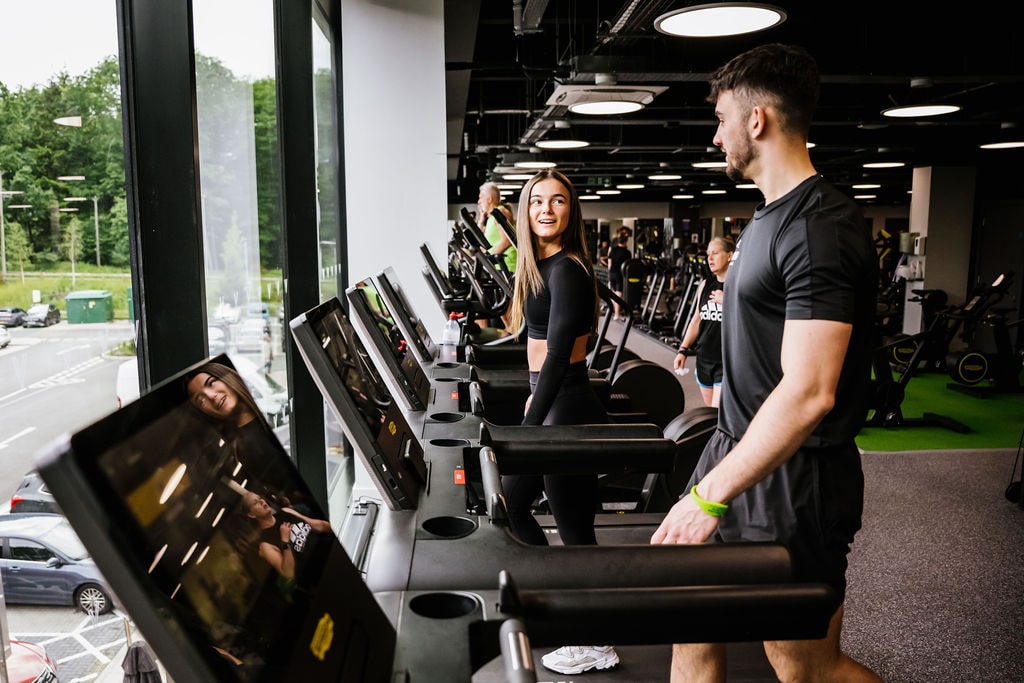 GET SOME EXPERT SUPPORT
Your Village Gym Personal Trainer will create an individual plan suited to your lifestyle and fitness goals. Starting with just one session a week can set you on the right track to achieving the summer body goals and more importantly keep you feeling happy and healthy all year round!
MAKE IT FUN!
Our packed programme of group fitness classes are also a great place to start! Dance your way to a sleeker physique with Les Mills BodyJam, Sh'Bam or hip-swinging Zumba! Get your heart racing and blitz those calories with a high octane GRIT class class or punch it out with a stress busting combat class.
ESTABLISH A ROUTINE
Planning your workout at the right time can allow you to focus on the job in hand, and maximise your time in an already jam-packed day. There's no right time to train, but finding out what time works best for you means you're more likely to put in your all, and start seeing some great results! See our 'When should I workout?' blog for more advice.
Rise Early
If you love nothing more than curling up on a winter evening, switch your workout schedule to a morning session. Working out in the morning will jumpstart your body for the day ahead, plus you'll find that the gym may be quieter then, than after work. 
The adrenaline that comes from a morning workout switches the brain on, making you feel more active and alert for the day ahead. A perfect time for early birds or those with a Village Gym close to home, meaning you can workout, shower and get be home at your desk to start your day.
Run With The Sun
If you start to feel the effects of the time shift on those early morning runs, wait until the sun comes up.  When light hits the optic nerve, it tells your brain to stop producing melatonin (the hormone that prompts sleep). Exposing your body to natural daylight will help you feel more awake and get more from your workout.
Tire Yourself Out 
A good night's rest is vital for your body clock to smoothly transition to the new weekday schedule. To help the process, hit the gym or take a run in the evening. You'll be more tired and likely to get a deeper sleep, preparing you for the day ahead.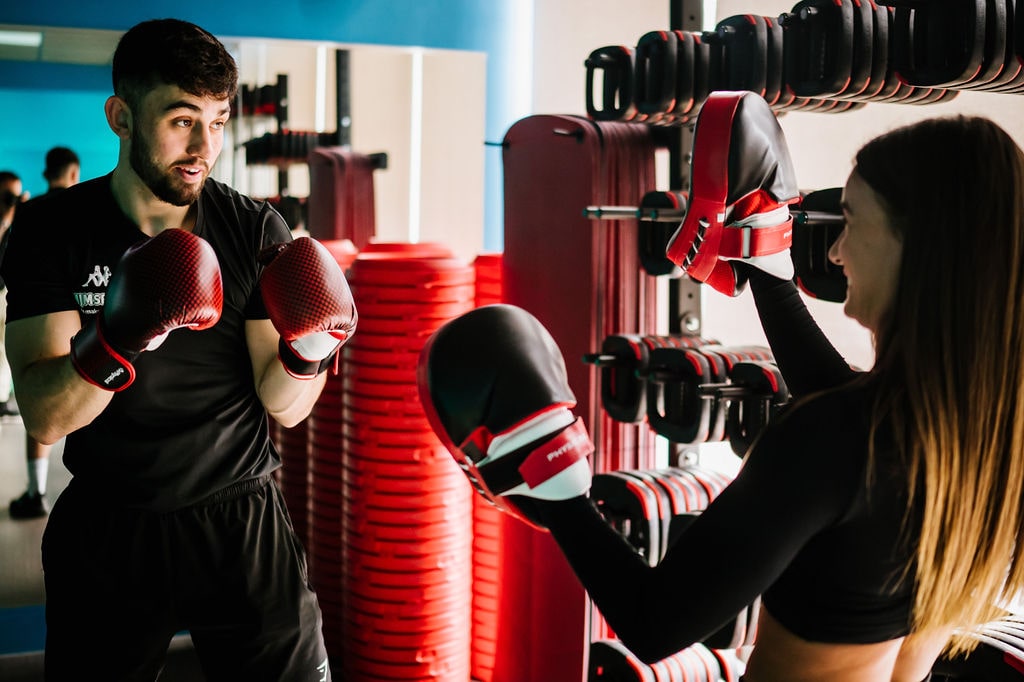 FITNESS WITH A FRIEND
Working out with a friend doesn't only add a little more fun to your fitness regime, but research shows that working out with a buddy can improve your performance, endurance and weight loss results. While it may be difficult to buddy up under the current lockdown rules, getting your household or members of your social bubble involved in your fitness journey can be a great source of support and motivation. Try getting them to join you for Les Mills Sha'bam, the insanely addictive cardio-based workout that's even more fun when you bring along a buddy.
TRACK YOUR PROGRESS
Knowing that your hard work is paying off is the motivation many of us need to keep it up! One of the most innovative ways of tracking your workout is with a MyZone belt, a wearable heart rate based system that uses wireless technology to monitor your exercise effort level. Find out what really gets your heart pumping and push yourself further with the help of accurate MyZone metrics.
IT'S OK TO INDULGE
When keeping motivated throughout the winter season, Christmas can feel like a bump in the road that will inevitably derail your progress, but this doesn't have to be the case! Fitness isn't about depriving yourself and making a lifestyle change means still allowing yourself the odd festive treat. Keeping up your fitness regime will balance out the over indulgence and avoid that sluggish feeling this New Year.
STAYING IN?
Fitness isn't just created on the gym floor. If you're not ready to hit the gym, stay home and try an on demand fitness class with on demand classes via the Village Gym app.
How is your winter workout plan going? Tag us on Instagram and stay in touch!