We've all been there. You're feeling fit, you're eating well and killing it in the gym every session. But then all of a sudden life gets in the way, you skip a few workouts, and before you know it you've fallen off the fitness wagon. 
We've heard hundreds of fairly creative excuses for ducking the gym. According to a survey by Sportsshoes.com, 90% of the nation have admitted to making an excuse to ditch their gym session. 39% claim to be 'too tired', while 28% say they were 'held up at work'. 
Some of the most popular…
'I won't go today, but I'll work extra hard tomorrow' (18%)
'The weather is too nice to be stuck in the gym' (13%)
'I find the gym boring' (13%)
'The gym will be too busy' (10%)
'I have social plans' (9%)
Of course, when the evenings are dark and cold, hitting the gym can quickly fall to the bottom of our priority list. Though, skipping your hard-crafted routine can quickly cause your results to suffer.
If you're about to fall off the fitness wagon, fear not. We have plenty of options to add a little fire to your fitness quest, to keep you on track for the season ahead.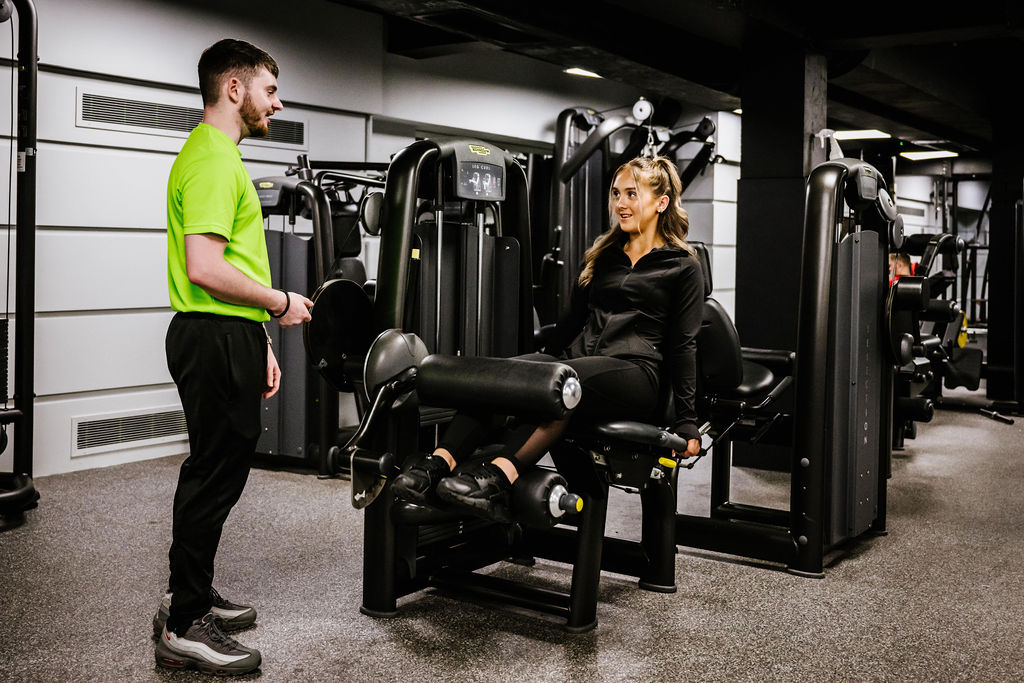 TIMING IS EVERYTHING
Hectic working schedules and social commitments make it hard to cram a gym session into your day. So make it work for you.
- If you're a social butterfly, plan your training sessions in the morning to kick-start your day.
- Love a post-work tipple? Consider a lunchtime workout.
- Sofa-craver?  Head to the gym straight after work so that you're re not tempted to head straight home, knowing you probably won't venture back out.
BUDDY UP!
Research suggests that working out with a friend could boost your workout intensity and duration by up to 200%. It also makes it much harder to shrug off the gym in favour of an afternoon tipple.
If sweating it out alone isn't much fun these days, get your fitness with a friend! Refer a friend and if they join, you'll get a thank you gift... plus of course, a new gym buddy to keep you motivated!
SHOUT FOR SUPPORT
It's often difficult to keep yourself motivated, which is why many of our members seek the support of our expert Personal Trainers.
From weight loss to muscle building, our Personal Trainers know which exercises work best for your personal goals. They'll drill down into exactly which moves you need to master and offer tips on the best technique for maximum effect.
Increase the efficiency of your gym sessions and maximise your workout time to achieve your fitness goals with one of our expert Personal Trainers. 
GET TRACKING!
Tracking your performance is the only way you'll really see how far you've come. Hopping on the scales each day won't give you an accurate idea of how much you've improved your strength, flexibility, cardio health and stamina.
Ask one of the team to help you set up your account on our handy app, where you can log, view and track your fitness journey as well as sync with other apps such as Fitbit and MapMyFitness.
We use cutting-edge MYZONE belts to monitor your heart rate whilst you work out, which will give you a more accurate overview of your fitness levels.
GET A GAME PLAN
There is no way around it, you need to get out and just do it (let's thank Nike for that)! Setting a series of attainable and realistic goals will help keep up your motivation and momentum towards a healthy lifestyle.
Either write down your goals using pen and paper, or use a fitness app like My Fitness Pal. Once you've achieved your first week of exercise, treat yourself to a small reward and keep up the pattern.
Don't forget it takes healthy habits at least three weeks for form, and once you have made it that far, you should be seamlessly back on track in your health and fitness regime.