This International Women's Day, we're celebrating the women of the world who innovate, encourage, empower and excel.
It's been said that women "can't have it all". But why not? A high powered career needn't put the brakes on your fitness routine. After all, a healthy body makes for a healthy mind… both key traits of a successful businesswoman! We know that between a hectic work schedule and a busy family life, fitness can often take a backseat. But even worldly women with the most hectic working lives have 30 minutes for fitness . So let's make it happen.
30 Minute Workouts
If you're struggling for time to squeeze in a spot of physical activity, try an express workout. Easily tackled in just 30 minutes, quick workouts are a great way to revive the mind during lunch hour and a desk-bound body a good stretch.
Many of our classes offer a full-body workout, giving you the maximum benefit in the time you have. Try a class such as BodyPump which features the scientifically-backed 'REP Effect', keeping your body burning calories for long after your workout is done. Win!
Lunch Hour Lift
Ditch the desk at lunchtime and enjoy a group Personal Training session with your fellow girl bosses!
A lunch hour workout is a great way to stretch out crumpled back muscles that have been hunched over a desk all morning. Plus, you'll get a boost of energy to help you tackle the rest of your day!
Fitness Sisters
We've all been guilty of skipping a gym session in favour of a spot of sofa time. Hey, we all like to catch up on the latest Netflix boxset! Though make the commitment with a female colleague or your bestie, and you'll be less likely to duck out for fear of letting them down.
Having a gym buddy makes you accountable to someone else, so your achievements on the gym floor are no longer just for you… they're for your buddy too. And that includes showing up in the first place! So plan a gym session (aka, catch up) with your bestie before you head home from work, and you'll miss the rush hour traffic too!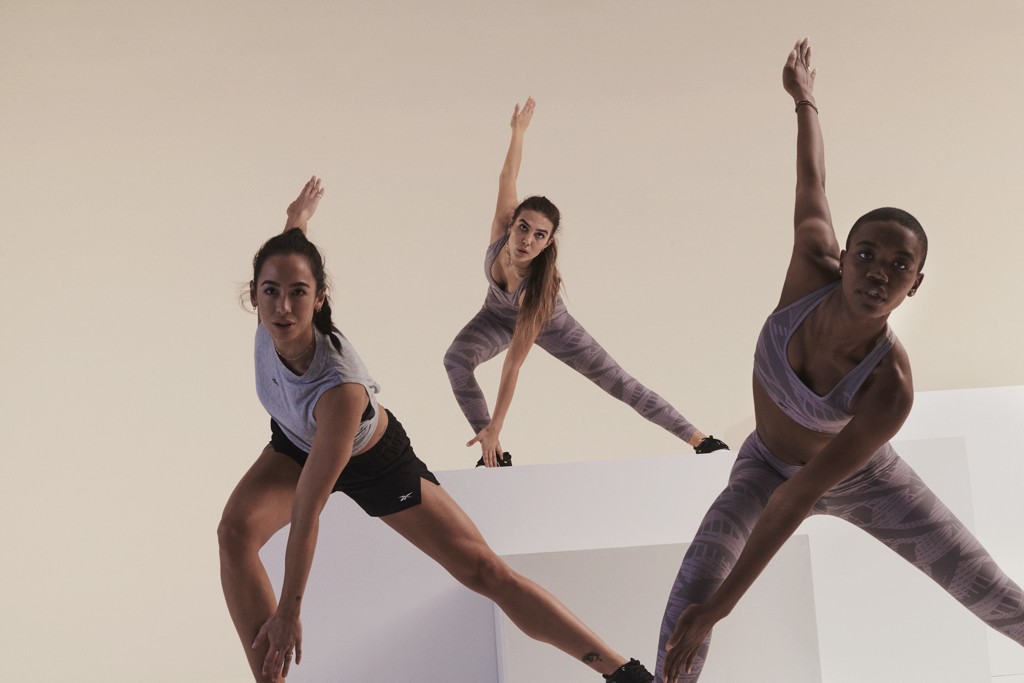 Banish The Boardroom
Organise meetings outside and get down to business in the great outdoors. Fresh air is great for upping your concentration levels and getting the creative ideas flowing. For team meetings, make it a walk rather than a sit down do. Best for smaller groups, (unless you want the rest of the building to wonder why the whole office is pacing the car park!) walk and talk to get your steps in and the heart pumping.
A Little Healthy Competition
Be your workplace fitness planner and start a workout group. Try a short team powerwalk when that 3pm lull hits or a skipping challenge to raise funds for a local charity. If everyone is working from home this is also a great way build connections with your team face-to-face.
FIT FOR BUSINESS
Get your heart pumping and your body moving for just 30 minutes a day, and you'll bag the following benefits…
Reduced risk of heart disease, reduce high blood pressure, which can be frequent in high powered or deadline driven jobs.
Blast calories to aid your weight loss goals
Reduce stress by increasing the 'happy hormones' in the body
A great opportunity to soothe the soul by catching up with the girls
Stretch out sore muscles caused by sitting at a desk all day
Improve posture (which also makes you look trimmer!)
Improve self confidence (which can aid public speaking)
Look younger - all that blood circulation is great for the skin!
DON'T FORGET THE PERKS!
As a Village member, great perks come as standard. Ladies that Lunch will love snipping 25% off in the Pub & Grill, or grabbing a Starbucks on their way from the gym to the office.
Planning a staycay? Take 20% off hotel breaks at any of our 33 Village Hotels.

Office wardrobe? Sorted! Our member rewards platform features huge savings on Asos, H&M, M&S and many more!
Plus, a boost to your bank balance. Join now and get the rest of the month free!
T&Cs
Rest of the month free expires 28th March 2022.
Full T&Cs here